Further coronavirus insurance business continuity plans unveiled | Insurance Business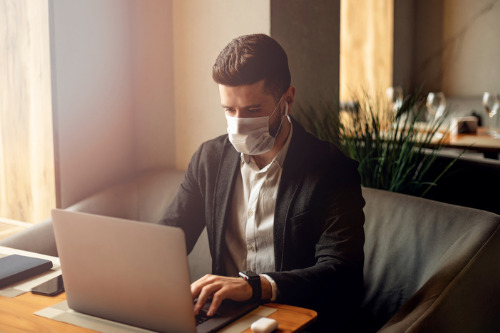 There's been keen interest in whether or not insurance companies are up and running at this critical time, so Insurance Business has been doing a bit of scouring to find out. Here we bring you more firms that have enacted business continuity plans amid the coronavirus pandemic.
PIB Group
"Our priority is to ensure the safety and wellbeing of all our employees, clients, and business partners, by applying the recommended health and hygiene practices to all our activities," said PIB Group in an advisory, which stressed that the business is taking measures to minimise disruption to its service.
"In order to help further reduce the risk of spreading the virus in the community, we are limiting employee travel. Therefore, we are encouraging our experts to hold meetings remotely. These will be conducted online, or by telephone, where practical for the foreseeable future."
The group said it will keep on monitoring the situation and adapt its approach accordingly.
Tasker Insurance Group
"All our staff are now working from home, with extended business hours to meet the needs of their clients and broking partners," noted chief executive Robert Organ in an update. "We have banned all business travel.
"Tasker Insurance Brokers, our retail broking teams are working hard to support their clients, taking numerous coronavirus-related enquiries and ensuring that appropriate cover remains in place during uncertain times to protect their clients' businesses and people."
Organ added that the group's wholesale Lloyd's broking team Tasker & Partners remains "very much open for business" while technology-enabled managing general agent Gresham Underwriting continues to provide insurance solutions to nearly 1,000 brokers across the UK.
Berkshire Hathaway Specialty Insurance London
The roster of Berkshire Hathaway Specialty Insurance's London office is now working remotely as per the government's advice.
"More than ever, our core values will be employed in everything we do," wrote professional indemnity & cyber underwriter Benjamin Ruddlesdin in a LinkedIn post. "Those core values are respect, excellence, collaboration, integrity, and passion and are integral, in their own rights, to ensure our high service standards are maintained.
"So as not to lose the importance of 'face to face' contact in the insurance market, I ask my broking partners to video call as and when should they want to discuss anything at all. We are open for business."
Read more: More insurance firms reveal coronavirus business continuity plans
Confused.com
Admiral Group's price comparison brand Confused.com has started to implement its business continuity plan, which CEO Louise O'Shea said means teams are working from home in the interest of their and the public's safety while employees do everything they can to continue helping clients during these uncertain and stressful times.
"They have been given support to set up their home workspaces; meetings are continuing as usual via video conferencing, and we're doing everything we can to make sure our working days are as normal as possible," noted O'Shea.
"We're also planning lots of remote team activities to keep up our Confused.com spirit. I want to thank our incredible tech team who have made this possible at scale."
BC Underwriting
"We'd like to take this opportunity to reassure you that we are making informed decisions in order to best suit the wellbeing of our staff and customers," stated the Bennett Christmas Group business on Linkedin. "We have been monitoring the outbreak continuously and have been reviewing all our business continuity plans, to ensure our service levels will be maintained."
According to BC Underwriting, it has moved to a remote working rota from March 18.
"Brokers can continue to contact us as they would, as our underwriters can still be contacted via usual channels or platforms," said the company to offer assurances. "We are doing our very best to ensure our excellent service levels are maintained in hard times, and make it a priority to keep you up to date as often as possible."
SCOR
"During this period of uncertainty, we have asked all SCOR employees around the world to prioritise videoconferencing and to avoid travel and large gatherings, such as conferences," announced the global reinsurer.
"Further, even though to our knowledge no SCOR employees have tested positive for COVID-19 to date, we have asked our employees to work from home as a precautionary measure. With our advanced technological tools and our strong global IT systems, all efforts are made to avoid impacts for our clients and business partners."
In a separate development, the executive team of SCOR called on the insurance industry to spread information on the seriousness of the situation and maximise the actions they are taking.