Allianz chooses charities for Community Fund pledge | Insurance Business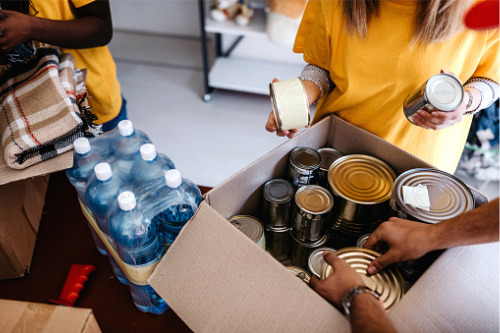 Allianz has revealed that Action for Carers and Streetlight UK will benefit from the second donation of the Allianz Community Fund in partnership with the Community Foundation of Surrey (CFS).
After pledging £15,000 to the CFS in March as part of its emergency COVID-19 funding, Allianz employees chose the two Surrey charities as beneficiaries of the insurer's final £15,000 donation through the CFS Allianz Community Fund.
Action for Carers helps Surrey's carers aged five- to 95 by providing free information, advice, and support, including benefit help, advocacy, practical training, workshops, events, support groups, and free resources. It also helps carers feel less stressed, gain control, and have a little time out. Allianz's fund will allow the charity to give small grants to carers for a much-needed break for themselves.
Meanwhile, Streetlight UK provides specialist support for women in Surrey and Sussex who are involved in prostitution and being sexually exploited. Allianz's fund will help the charity continue to offer a non-judgemental, non-discriminatory, and confidential service to women involved in the trade in Guildford.
"As a business, we aim to secure the future for our customers, employees, and society. We're really proud to have launched the Allianz Community Fund last year. Guildford is home to our largest office in the UK, and we're delighted to have found a way we could support different charities in our local community," said Carolyn Rich, the head of brand and social responsibility at Allianz Insurance.
"Our panel of employees were very impressed with the amazing work carried out by Streetlight UK and Action for Carers, so we are delighted to be able to support them both."
Allianz will split the £15,000 donation between the two charities – with Action for Carers receiving £5,000 and Streetlight UK receiving £10,000.