Arma Karma rolls out insurance subscription service | Insurance Business UK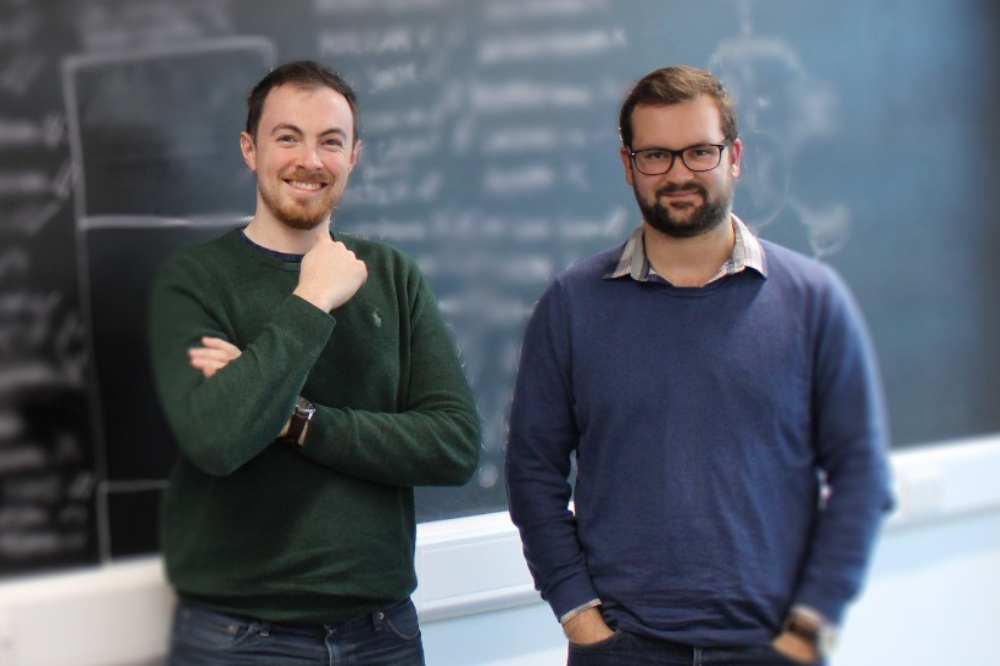 New market player Arma Karma is here, launching its insurance subscription service with a special charity feature.
Anyone subscribing to the insurtech's contents insurance will have four charities they can choose from to assist at no cost. Based on the policyholder's choice, either Shelterbox, Railway Children, Rainforest Trust, or Young Minds will receive 25% of Arma Karma's commission each month.
In 2022, four other charity partners will serve as beneficiaries and will alternate with the current line-up. The goal is to raise £1 million in the next three years.
"By concentrating on these eight, we're not overwhelming new subscribers with choice while making a huge positive impact to charities which mean a lot to us and our subscribers," said Arma Karma founder and chief executive Ben Smyth (pictured left with co-founder and chief financial officer Chris Frogner).
The certified B Corp Pending company has also partnered with climate action enterprise Ecologi, with the Arma Karma forest currently made up of 254 trees in aid of carbon emissions reduction.
"We're focussing on a customer demographic which is very in tune with the environmental challenges we face globally, and as part of this demographic also, we know how vital it is for businesses to have a strong social conscience," added Smyth.
"Personally, I want the companies I use to do good for the world around me, so naturally we want Arma Karma to be a frontrunner in the fight for change."
Arma Karma's low-cost subscription-based insurance service caters to young professionals, renters, and students.
Meanwhile the CEO went on to assert: "Insurance doesn't work for this generation, so we are changing it.
"The subscription model means they can cancel anytime to give flexibility, their stuff's protected when they can go abroad, and critically we're working for the customer. We don't want them to have to overpay for insurance that isn't going to be effective when they come to claim."
Backed by Norwich-based digital accelerator TechVelocity, Arma Karma is also supported by academics at Essex University's Innovation Centre.
"It's been quite a journey to get to this point of our launch and we've really thrived on collaboration," said Smyth. "Now we just can't wait to fulfil our mission of transforming insurance for good, one policy at a time, hopefully by working together with more like-minded businesses along the way."