How do you insure someone who lives on less than £8 a day? | Insurance Business UK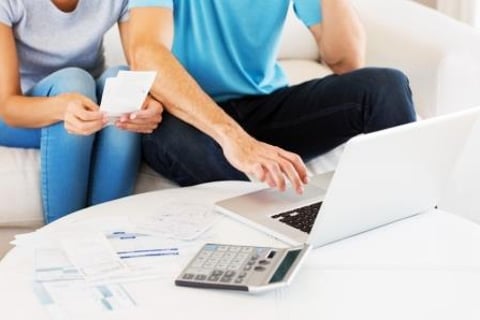 Insuring low income families in underdeveloped countries is the bread and butter of BIMA – a company that is using a network of local agents alongside mobile technology to provide insurance products to clients who typically live on less than $10 a day.
The Swedish company, which has bases in London and Stockholm, launched its first operation in Ghana and now reaches 24 million customers across 14 countries, utilising a force of agents on the ground to educate its customers – three quarters of which will never have accessed an insurance product before.
"One of the key differences between the markets that BIMA operates in and the more traditional markets in the West, is there are typically no public safety nets," Marie Kyle, the head of UK for BIMA, told Insurance Business. "If you look at a market like Ghana, the public sector is there but is very limited and very underfunded, so access to public healthcare is quite weak.
There's no social benefit programs, the concept simply doesn't exist, so there's nothing to protect people that fall upon hard times."
The majority of BIMA's target customers work in informal sectors on very low incomes. "So if there is some sort of financial shock that befalls their family, such as if the primary breadwinner passes away or is injured, the entire family can very quickly start slipping back into poverty and will be forced to make some really tough decisions," Kyle explained.
But providing insurance products in remote areas is no easy feat.
"Two of the biggest hurdles in the countries that we work in are access to registration: how do you sign up people in far flung areas, or remote communities without implementing very expensive, traditional branch networks," Kyle said. "Then once you've signed them up, how do you collect small premium payments from them on a daily basis, in a way that's affordable. How do you manage claims when they're coming in from those areas, and how do you deliver healthcare to those customers?"
In response to those challenges, BIMA uses its own technology platform to digitalise registration and automate premium payments, but it also faces the hurdle of varying regulations across the markets it operates in.
"Much of what BIMA does and is looking to do is new and unproven, so there's always that element of treading ground that hasn't been trodden before," Kyle said. "We have spent quite a lot of time engaging with local regulators…to try and put the right ecosystem in place to enable us to do what we do, and to distribute the products and services."
Many of the firm's target customers have little to no experience with insurance, which is where local agents come in.
"We employ a network of agents who come from the same communities as our customers, from the same walk of life. We train them on our products and how to explain them, and then we have them go out and educate in their community and sell those products," Kyle said.
"That's been one thing that's really critical. What we find is, those agents are much better equipped to explain to customers in our target market using language they understand, in a way they can comprehend, than an agent who's used to selling very different types of policies to much more affluent customers or businesses."
Related stories:
Allianz makes deal for Nigerian insurance firm
Want to go digital with insurance? Africa is the answer, says Allianz CEO