Insurance industry-led fund backs dementia charities | Insurance Business UK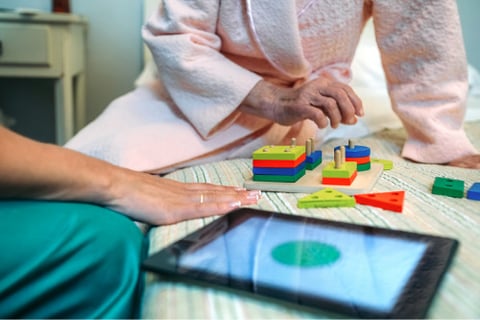 The COVID-19 Support Fund – an initiative of the UK insurance and long-term savings industry – is supporting Age UK, Alzheimer's Society, and Royal Voluntary Service through a combined donation in excess of £7 million.
Of the sum, £2.99 million will go to Age UK and allow the national charity to scale up a successful pilot programme that delivers maintenance cognitive stimulation therapy. The funding will enable Age UK to not only set up 180 support groups in 90 communities over three years but also test the online delivery of these cognition-improving sessions for the first time.
Additionally, the financial assistance will also be used in providing expert information and advice services, as well as dementia training to Age UK frontline staff and volunteers.
"We are tremendously grateful to the COVID-19 Support Fund for its exceptionally generous support," commented Age UK chief executive Steph Harland.
"Age UK is determined to be here for older people most in need, and at a time when local services are under such pressure across the country, this donation will enable Age UK and our network to scale up our important work supporting people living with dementia."
Alzheimer's Society, meanwhile, will receive £2.4 million, part of which will fund the creation of 20 new dementia adviser roles over a three-year period – facilitating the rollout of the charity's Dementia Connect service. The donation will also go towards sustaining the Companion Calls service, which came to life in response to lockdown challenges and provides opportunities to socialise and develop support networks.
CEO Kate Lee had this to say: "We are delighted to receive such generous support from the COVID-19 Support Fund. The provision of this funding will enable us to continue to support vulnerable people with dementia and their families in the aftermath of the pandemic and rebuild their lives after the devastating effects of lockdown.
"We will be able to increase our Dementia Connect support line capacity by an amazing 45% to answer thousands more calls and to meet excess demand generated by coronavirus, making sure that the 850,000 people with dementia in the UK today know they aren't alone."
Read more: UK insurance industry unveils COVID-19 Support Fund
Equally thankful for the "generous support" is Insurance United Against Dementia (IUAD) board chair Chris Wallace. "IUAD was created to unite the insurance industry and raise £10 million to take on dementia," he said. "Thanks to this gift, the industry has now raised an incredible £5.5 million for Alzheimer's Society's vital work."
A fundraising and awareness campaign, IUAD is led by Alzheimer's Society and insurance industry executives.
Wallace added: "Thanks to the COVID-19 Support Fund, Alzheimer's Society and IUAD can continue to raise awareness of the devastating condition and ensure services like the Dementia Connect support line can be there to support more people with dementia and their families and carers after the devastating impact of lockdown."
As for volunteering organisation Royal Voluntary Service, the £1.99 million it will receive will not only finance the establishment of 25 new dementia support groups across Great Britain over the next three years but also allow 30 existing ones to offer additional activities and support.
"The pandemic has been an incredibly difficult time for people living with dementia and those who care for them," noted Royal Voluntary Service chief executive Catherine Johnstone CBE. "The restrictions in place mean that many have had to go without social activities, peer support, and regular contact which are vital to so many who are dealing with the effects of dementia.
"We are incredibly excited to receive the grant from the COVID-19 Support Fund which will enable our skilled volunteers to support more people through our enhanced dementia support services."
The COVID-19 Support Fund, which works in partnership with the Charities Aid Foundation and a network of partners, has already raised £104 million for the benefit of charities and communities impacted by the coronavirus crisis.
Yvonne Braun, executive lead at the Association of British Insurers for the support fund, stated: "We're really pleased that Age UK, Alzheimer's Society, and Royal Voluntary Service are beneficiaries of the COVID-19 Support Fund. All three charities do such important work to support people with dementia and their carers who have faced enormous challenges this year.
"We'd like to thank all the firms across the insurance and long-term savings industry for their generosity which will help make a real difference to the lives of people with dementia."