Insurance United Against Dementia launches coronavirus fundraising | Insurance Business UK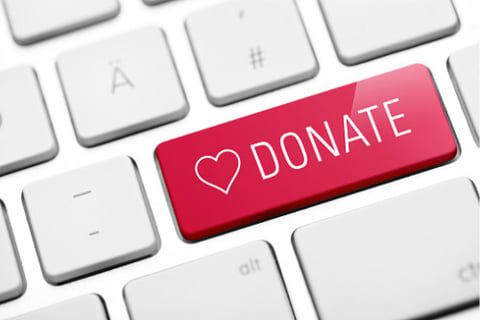 An emergency fundraising appeal has been activated by Insurance United Against Dementia (IUAD) to help people with dementia who are currently self-isolating because of the coronavirus pandemic.
"With people over 70 being asked to isolate themselves for 12 weeks as a precautionary measure, social isolation is an enormous threat to the 700,000 people with dementia in this age group," noted IUAD.
"The crisis is separating them from their loved ones and their communities at a time when they most desperately need their support. This isolation can and will accelerate some people's decline irreversibly. Without day-to-day contact, the effects of dementia will be greatly exacerbated."
According to IUAD, donating just £2.65 would allow 16 people to access Dementia Talking Point – the online community of the Alzheimer's Society where people connect and share experiences remotely. Meanwhile £95 could go a long way, funding a dementia adviser – who reaches out to people with dementia via telephone – for an entire day.
"We know that this is a particularly challenging time for all and people may be worried about their own financial situation, but any support no matter how small will make a huge difference to Alzheimer's Society's ongoing services," appealed IUAD.
"For example, donating the cost of a commute that you're no longer taking, the lunches you're no longer buying, or that daily coffee could help Alzheimer's Society adapt quickly to new ways of working designed to keep people with dementia safe, healthy, and happy."
Alzheimer's Society development head Alice Hardy noted that staying at home brings new and complex challenges for people with dementia, who she said are already at increased risk of social isolation and loneliness.
"Our top priority is the wellbeing of everyone affected by dementia, which means that we have no choice but to suspend our face-to-face services to keep everyone as safe as possible from COVID-19," stated Hardy. "In its place, we must ramp up our services over the phone and online so that we can still reach the people who need us and respond to more people than ever before.
"Your support will mean we can do exactly that."
Concurring, IUAD chair Chris Wallace said every donation will enable the charity to deliver a vital lifeline for people with dementia at this frightening and unprecedented time.
"As an industry that exists to support people in times of crisis," asserted Wallace, "we simply cannot let people with dementia and their carers face this alone. We are asking you on their behalf to take action."