Insurers' day to ditch the blazer and don racing suits | Insurance Business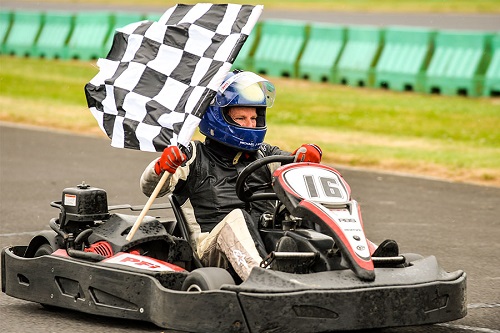 It's a competitive industry all right, but who said people in insurance can't enjoy themselves while trying to outdo each other? All in the name of good clean fun, of course.
With everyday work feeling like a race to the top, here's a literal race that insurance workers can participate in – a six-hour endurance kart race happening at the UK's largest outdoor karting circuit. Teams of between four and eight drivers get to compete in Sodi GT5 karts at the PFI Racetrack in Grantham.
Insurance Endurance, aside from being a creative means to network with industry peers, also serves as a fundraising event for The Insurance Charities, whose beneficiaries are insurance employees in the UK and Ireland.
"We're delighted to be chosen as the nominated charity for this event," said marketing and communications executive Emma Bangar. "We welcome the opportunity to meet people working in insurance face-to-face and to tell them about The Insurance Charities and how we are able to help and support those working in this industry."
The event, which has a practice round prior to the race, will also feature the pit stop challenge, wherein teams change the tyres of a Formula 1 car in the quickest time possible before returning to the endurance track.
More than 80 drivers took part in last year's edition. Insurance Endurance 2018 happens on June 26.
Related stories: