Meet Frankie the bear | Insurance Business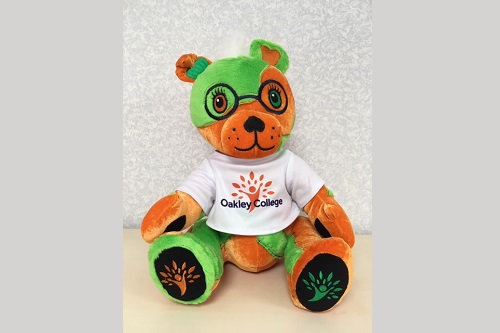 Tonbridge-based Oakley College, which came to life last September to cater to 18- to 25-year-olds with learning difficulties, now has its own mascot to represent its students' uniqueness and diversity. Frankie the bear (pictured) was designed by the students themselves, with the help of insurer AXA.
The months-long product design project saw the students work as a team in making not only decisions but also compromises, using and developing skills that will eventually benefit them both at and outside of work.
Along with Custom Toys UK, AXA led project sessions to also offer students a glimpse of the types of jobs available to them.
"At AXA we are proud of our education programme and our drive to bridge the skills gap between business and education," said Catherine Brunger, CSR and education manager at AXA PPP healthcare.
"Project Frankie sees the start of our developing SEND (special educational needs and disability) offering and it has been so rewarding to be part of the students' journey. I'm looking forward to the next stage with Frankie as we've got exciting plans in store!"