Over 50 firms to take part in Insurance Day of Giving this week | Insurance Business UK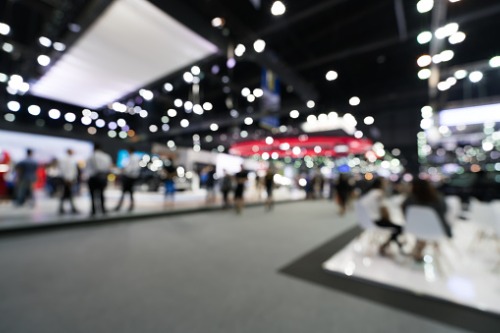 This week will see the insurance industry uniting once again to raise crucial funds for dementia research.
On Thursday, November 07, more than 50 firms will be taking part in this year's "Insurance Day of Giving." The day will see firms of all sizes and specialisms come together to fundraise for the Insurance United Against Dementia campaign. They'll be taking on unique challenges, as well as the traditional dress down days, bake sales, and raffles.
Everything raised through the Insurance Day of Giving will directly fund research taking place at the UK Dementia Research Institute. Co-founded by the Alzheimer's Society, the institute is a collaborative step forward in research that has been specifically designed to accelerate progress through the sharing of ideas and resources.
Read more: Insurance Day of Giving 2019 gains early backing
Firms that have already committed to the event include: the ABI, Action 365, Advantage Insurance, Aon, aQmen Underwriting Services, Arc Legal Assistance, ASL Adjusting, Assured Futures, Aston Lark, Aviva, Axa, BNP Paribas Personal Finance, Bollington, Chubb, the Chartered Insurance Institute, Claims Consortium Group, COBRA Network, Covéa, Crawford & Co, Cura Insurance, Deloitte, Eldon Insurance, Ensurance, Freedom Group, The Insurance Emporium, Integro, ISS, Kew Insurance Services, LV=, Miles Smith, Miller Insurance Services, PIB Group, QBE, QuestGates, ReAssure, RiverStone, Scottish Widows, Sedgwick, Stanmore Insurance, TEn Insurance, THB, The Smith & Pinching Group Limited, Tony McDonagh & Co, Touchstone, Umbrella Protect, Willis Towers Watson, and Zurich.
"I'm so thrilled to see so many firms taking part in this year's Day of Giving," said Andy Tedstone, chief executive officer of COBRA Network. "It's really inspiring to see so many firms who took part last year stepping up their activities this year, as well as those brand-new to the initiative who are throwing themselves into the spirit of the day.
"We're on the cusp of some incredibly exciting developments in dementia research," said Charlotte Matier, director of development at the Alzheimer's Society. "Now, more than ever, it's crucial that we're able to fund the world's best and brightest dementia experts as they strive towards new ways of treating, and new ways of caring for people with dementia.
"The Insurance Day of Giving is such an important event for Alzheimer's Society, and it's incredible that over 50 firms have signed up to take on dementia. With your support, we can be a part of the next big breakthrough, which, as the recent news from Biogen shows, could be just around the corner."
Firms interested in taking part in the event can still sign up on the Insurance Day of Giving website at www.alzheimers.org.uk/IUADday.