QBE on how brokers can embrace sustainability | Insurance Business UK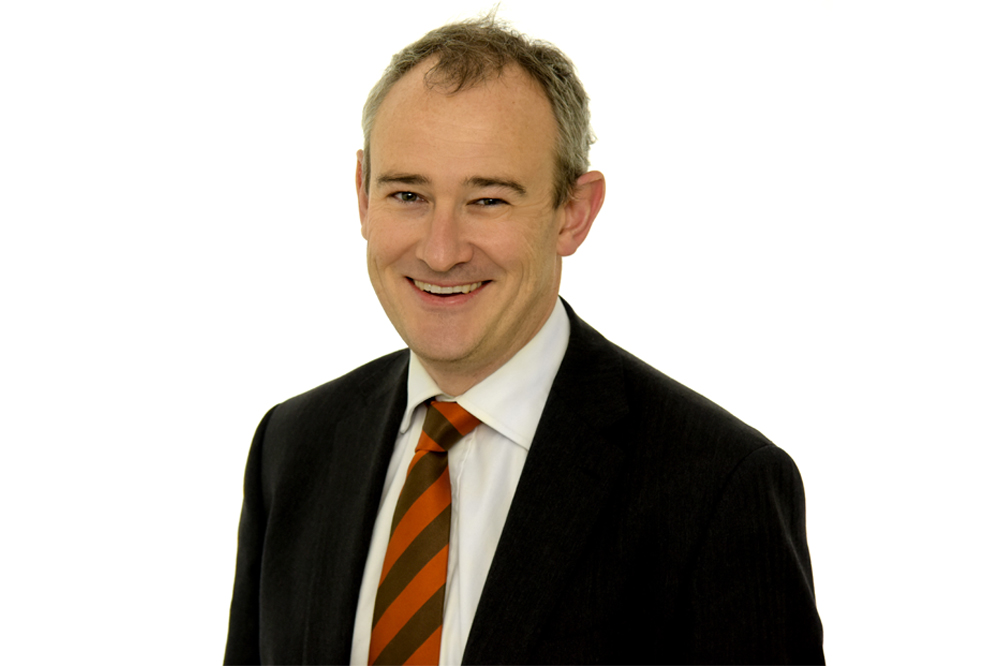 When conversations somewhat inevitably turn to sustainability within the insurance industry, it is easy to view sustainability initiatives solely through the lens of environmental action. And yet, as established by the UN Sustainable Development Goals, the objectives businesses should be setting themselves run the gamut from eradicating poverty to implementing gender equality, as well as climate action.
For QBE, developing a sustainability framework has been instrumental in guiding its approach to these issues and the company places a special emphasis on monitoring the long-term impact of all the initiatives it instigates. In a recent conversation with Insurance Business, chair of the QBE Foundation in Europe, Grant Clemence (pictured), detailed the role of individual employees in leading charity programs but also emphasised how these projects are driven by consumer demands, and how brokers can embrace sustainability in their own businesses.
Clemence highlighted how QBE's Premiums4Good initiative has developed over time due to positive feedback from consumers who have participated in it. Premiums4Good operates by giving customers the opportunity to request that QBE invest part of its premiums into investments with a social impact, he said, and outlined how this has led to new customers now doing business with QBE.
"They can tick a box and ask us to invest 25% of their premium into green bonds or social impact bonds, which are taking over certain spending from governments in areas such as improving reading rates in disadvantaged areas or reducing reoffending rates when people come out of prison," he said.
The opportunities for this are enormous, Clemence outlined, as QBE can use this initiative to encourage people to take an interest in where their premiums are invested. QBE is trying to balance doing direct charity work through the QBE Foundation, he said, with also doing some more ingrained corporate sustainability work around how the business actually operates, what it does with its money and the decisions that it makes.
The consumer element of this should not be downplayed, he said, as it is consumers who are directing the course of their premiums and asking QBE to invest in this way. This has a positive impact for customers as this is money they would have been spending on insurance premiums anyway, he said, which now is allowing them to make a contribution to the sustainability of their own environments.
"Premiums4Good allows people who might have no time or capacity to make a difference first-hand to just make a simple election as to where they spend their premium money," he said. "That allows them to make a difference that comes at no extra cost, no extra risk and no additional complexity."
Consumers are asking for the ability to make these contributions, Clemence said, and he believes there is still a good deal further that organisations can do to address this.
While implementing and embracing sustainability might seem like a herculean task, especially for small businesses, Clemence reminded brokers that such journeys must always start somewhere. He outlined how, during his time at QBE, he has seen the efforts of the business go from next to nothing in the early 2000s to something which is now embraced at every level of the organisation.
QBE's 'Charity of Choice' competition, held for the first time in 2019, was an opportunity for all UK FCA-recognised brokers to nominate a charity to receive a donation from the QBE Foundation. This, Clemence said, was a great way to get brokers involved in this conversation. He said that due to the enormous number of nominations received, a draw had to be held to determine which charities would receive the donations with 40 broker-chosen charities receiving £2,500 each.
"We wanted to try and spread the word that between QBE and brokers, we can reach so many people," he said. "There were charities in there that we would never have found that do fantastic work in their local communities, that local brokers were able to point us to."
Many insurers want to do these kinds of things, Clemence said, but often do not know where to start and this campaign was a great opportunity for QBE to find new places to enact powerful changes.
"There are fairly simple decisions that people make every day that we want to allow them to make in a positive way through things like Premiums4Good or participating in the Charity of Choice campaign," he said. "So even if you haven't got a big budget, or you haven't got a big amount of time, there are positive decisions that you can elect to make. And we want to make sure that those choices are there."