Should employees be leading CSR initiatives? | Insurance Business UK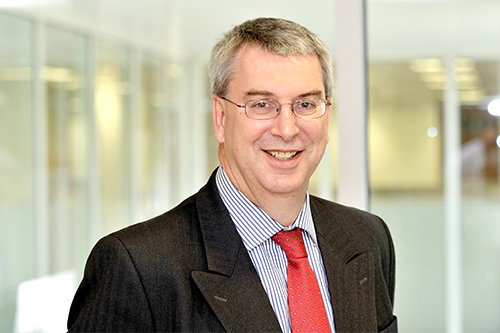 When it comes to company culture and corporate social responsibility there is an understanding that change must start at the top of any organisation. The effects of poor leadership and a lack of viable role models are widely understood to have a significant impact on the direction of a firm when it comes to matters such as diversity and inclusion, and building a sustainable business.
With sustainability already earmarked as a key focus for the insurance sector in 2020, a question arises regarding the impact of individual employees on driving the direction of corporate culture and responsibility within their organisation.
Charles Portsmouth (pictured above), director of governance risk advisory services at BDO, has worked within the insurance industry for 40 years and he has seen, first-hand, the substantial changes which have impacted the sector. That's why he was keen to emphasise the role of leaders in addressing and driving change.
"Everything has to start at the top," he said, "because if the top isn't living it then the bottom certainly won't."
However, he noted, while management must set the tone by leading any shift in corporate culture, unless this is lived and believed by those beneath the C-suite level, then this change will simply not take root.
Grant Clemence (pictured below), chair of the QBE Foundation in Europe recently spoke to Insurance Business about QBE's two-year partnership with homelessness and mental health charities Crisis and Mind, and discussed the employee-led proposition of QBE's charity work.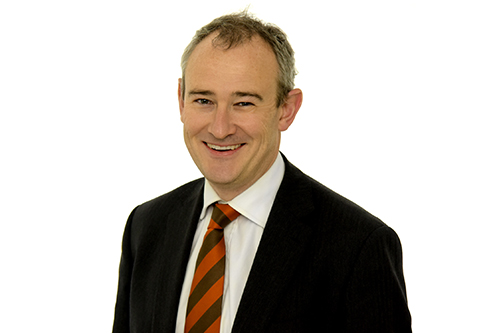 The company donates approximately 0.5% of group earnings to the Foundation every year, he said, and in the 17 years he has worked at QBE, Clemence has seen the rapid development of the group's efforts in relation both to its charity work and its work with sustainability. These are not mutually exclusive, Clemence said, detailing how, this year, two charities have been chosen through an employee vote.
"We moved to two charities this year," he said, "to give people a broader choice of charities that they might choose to support through fundraising and sponsored events but also to try and reflect the UN Sustainable Development Goals more broadly."
Read more: QBE on embracing sustainability
As the QBE Foundation has matured since its founding in 2011, Clemence said, it has become focused on doing more than simply giving money to charities and instead helping to create meaningful and long-term impacts in the communities within which it operates. The aim is to reflect what employees want to be done, he said, rather than leaving those decisions with trustees or management.
Staff engagement with these social causes is high, Clemence said, with approximately two-thirds of employees casting a vote for the recently chosen charities of Crisis and Mind. QBE's volunteering programme offers a paid day's leave for employees to volunteer, he said, and this is often with a charity local to the office in which they are operating.
"Participation in that is just over 50%," he said, "which is really encouraging as more than one in two employees is taking the opportunity to give up their time and volunteer for a good cause."
Evaluating whether employee expectations with regards to the corporate culture of their organisations has changed, Portsmouth believes this is the case, and that younger people not only have differing expectations from prior generations but also express those requirements in a different way, tending to be more open and frank about what they want.
From the perspective of QBE, Clemence said, the work the organisation has been doing with regards to charity and sustainability is something that staff not only value, but also increasingly demand.
"It's a kind of virtuous circle," he said, "because the more we do the more people ask of QBE and the more they expect us to do. Everything we do is encouraging people to ask us to go further. This is great as it means we are not shouting into the void, we are talking to people who care about these things enough to ask us to do more."
Employees, Clemence said, want to see more from their businesses, and want to feel that their employers are using their position of power to make the right choices and decisions.
"The things employees see every day are what resonate with them," he said, "and they will put pressure on their companies to do the right thing. It's changed over time and it's increasingly going in only one direction."
For Portsmouth, the best move an organisation can make to encourage the development of a good company culture, which is line with the changed expectations of its employees, is by simply evaluating its own mission statement to make sure that every value included within that document is actually being lived by the organisation.