Zurich strategic advisor battles Parkinson's with style | Insurance Business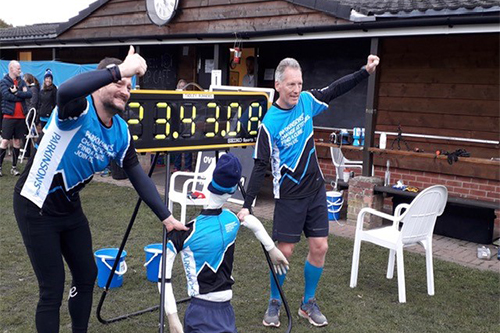 Insurance has plenty of inspirational leaders – from CEOs driving their companies to new levels of success, to professionals flying the flag for diversity and inclusion, through to the brokers who have been there for their clients during this incredibly testing time.
However, there is one insurance professional who stands out among even that impressive crowd by combining incredible leadership with his own personal strength in overcoming the toughest of battles.
Gary Shaughnessy (pictured), strategic advisor at Zurich and formerly its CEO for Europe, Africa and the Middle East, has been facing his own challenge in the form of Parkinson's Disease. But rather than let it overwhelm him, he's fighting back with an eye-catching fundraising mission.
On Saturday he set off on a three-legged race over 24hours with a mannequin tied between him and running partner Andy Tucker (also pictured). Known as Basil, the mannequin was a last-minute addition to ensure they stayed socially distant.
Together, they took part in the world's largest virtual three-legged challenge – with some 462 entrants across 15 countries. Now, his fundraising efforts have notched up close to £15,000 on top of a £10,000 donation from ZCT, Zurich's charitable arm.
Shaughnessy, who was diagnosed with the disease in 2015, is also chairman of Parkinson's UK, and spanned a distance of 123.18km in the race.
"Getting Parkinson's better understood is hugely important and I hope this will also inspire others to take on their own fundraising challenges in the future so we can develop better treatments and a cure for Parkinson's," he said.