Zurich UK announces £900,000 in support for national charities | Insurance Business UK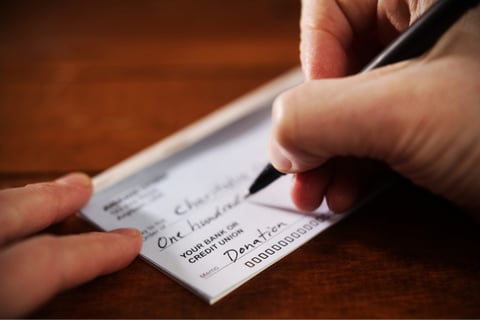 Zurich UK has announced that it would provide a total of £900,000 to support three new charity partners.
The donation, made through the company charitable arm Zurich Community Trust, will be used to support young people's mental health, provide breakfasts in schools for children, and support those living with dementia. Specifically, the insurer is donating to the charities Magic Breakfast, Barnardo's and Dementia UK.
According to Zurich, the three charities were selected with input from its own employees from a shortlist of causes and communities that are important to them.
Each of the charities will receive £150,000 a year for the next two years. The charities will also receive non-financial support from Zurich, which includes funded apprenticeships for charity partners; employee and volunteer skills-based courses and wellbeing webinars; paid-for online charity governance reviews; free memberships and subscriptions to third sector bodies; and access to Zurich's Personal Development and Wellbeing Learning Hub.
"We're proud to partner with these charities to support their vital work in communities throughout the UK. The three issues chosen by Zurich employees – young people's mental health, support for those living with dementia and the provision of breakfasts for children affected by food security are three issues affecting so many people across the UK," said Zurich Community Trust head Steve Grimmett. "The effects of the pandemic and the current cost-of-living crisis mean that these grants will go towards helping those most in need. We are excited about working with these incredible charities as they help to make a real difference to people's lives."
Last month, Zurich UK donated £500,000 to the charity Hope & Homes for Children, which is working to provide for the 100,000 children living in orphanages across Ukraine and the surrounding areas.
Read more: Zurich UK chief on £500,000 charitable donation: "We're proud to be able to support"
"We're proud to be able to support Hope and Homes for Children's vital work in Ukraine, Romania, and Moldova as part of Zurich's overall global effort to help those affected by the war," said Zurich UK CEO Tim Bailey.