Zurich UK offers support to Marine Conservation Society | Insurance Business UK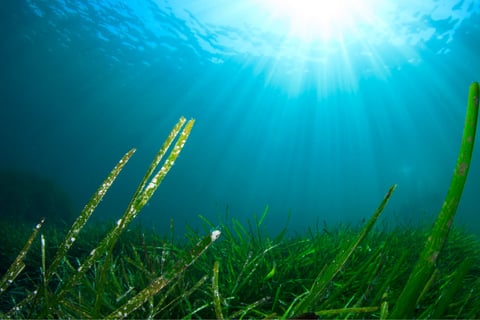 The Marine Conservation Society (MCS), whose ocean recovery work includes that on the £2.5 million LIFE Recreation ReMEDIES project, now has the backing of major insurer Zurich.
"Businesses must do more to reduce their carbon footprint," said UK chief sustainability officer John Keppel, "and at Zurich we are committed to reducing our CO2e (carbon dioxide equivalent) per employee by 20% by 2025 compared to 2015 levels. We also continue to plant trees on behalf of our policyholders, having so far planted over half a million in areas of deforestation.
"Marine conservation is a vital pillar in the fight against climate change. Nine-tenths of British seagrass habitats have tragically disappeared, but Zurich and our customers are now helping to put this right. As well as absorbing carbon and providing a habitat for wildlife, the seagrass planted will also help to fight coastal erosion and build flood resilience."
As part of Zurich UK's partnership with MCS, the company is donating to the latter's recovery projects to recover one square metre of seagrass for every policyholder that claims for escape of water or flood damage over the next year. If past claims numbers are anything to go by, Zurich is likely to help recover over 10,000 square metres of seagrass in a 12-month span.
Additionally, the UK corporate risk group of Zurich will subsequently be donating for every new customer that purchases a product on its digital platform that is yet to be launched. Meanwhile public and voluntary sector arm Zurich Municipal will also donate £30,000 to MCS over three years.
"It's fantastic to have the support of the Zurich Insurance Group for the vital LIFE Recreation ReMEDIES seabed recovery project on the UK's south coast," commented MCS corporate partnerships team lead Anne Weinhold. "Our ocean recovery projects support the health of our blue planet through protecting and recovering underwater habitats.
"This funding from Zurich will really help us make a difference. Seagrass has a vital role to play in combatting the climate crisis, not only by locking up huge amounts of carbon, but also stabilising the sand around exposed coasts and protecting beaches from erosion."
It was highlighted that the current and future seagrass within the areas that are being restored will be able to sequester more than 1,100 tonnes of carbon each year.
Led by Natural England, the LIFE Recreation ReMEDIES project is funded by the European Union's LIFE programme.