Aviva reveals huge UK investment | Insurance Business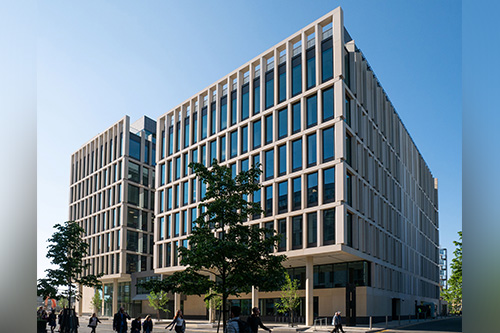 The global asset management business of insurance giant Aviva has committed to a huge UK investment – with Canadian backing.
Aviva Investors and the Public Sector Pension Investment Board, one of the largest pension investment managers in Canada, have agreed to pour £250 million into commercial property within Cambridge. The move follows a similar agreement back in 2015 that saw the two companies combine to invest in a portfolio of commercial properties across central London with a current value in excess of £400 million.
Cambridge is seen as one of the most attractive real estate locations in the UK with its links to the world-renowned university, and is increasingly viewed as a world class knowledge centre in emerging areas such as artificial intelligence, life sciences and technology. Construction on developments in the area actually began back in September and is scheduled for completion in Q3 of 2021.
"We are excited to expand our successful partnership with PSP Investments in Cambridge, which is one of our key office cluster locations due to its deep talent pool and ability to attract leading global businesses. Station Road provides exposure to high-quality assets with a range of risk and return profiles, and we look forward to growing this strategy with PSP Investments," said Daniel McHugh, managing director, real estate, at Aviva Investors Real Assets.
"Building on our existing partnership with Aviva, PSP is continuing its strategy of investing in key innovation markets," added Stéphane Jalbert, managing director, Europe and Asia Pacific, Real Estate Investments, PSP Investments. "Cambridge is one of the UK's leading knowledge clusters for artificial intelligence and life sciences, and we believe the regeneration of the Station Road area will outperform in the long term."