CLS Risk Solutions bolsters business development team | Insurance Business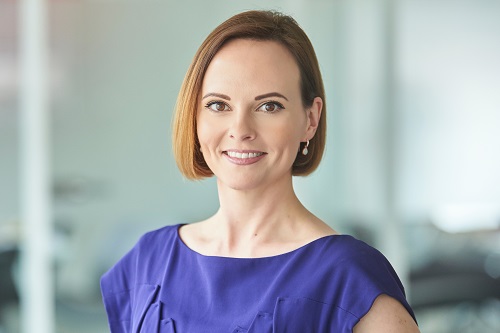 CLS Risk Solutions (CLS RS), which is exhibiting at the annual BIBA (British Insurance Brokers' Association) event for the first time, is busy boosting its workforce.
Hot on the heels of the managing general agent's chief executive appointment is the arrival of two business development team members. Amanda Armitage (pictured) and Michael Grimwood have taken on the positions of business development director and business development manager, respectively.
The legal indemnity and transactional property risk MGA snapped up Armitage from Light & Legal Indemnity Solutions where the sales and business development expert served as an associate director. Her 17-year experience also includes time spent at Stewart Title as a business development manager for the UK and Europe.
"Having previously been a CLS customer, I can testify to the expertise of its underwriters and the robustness of the products; my goal is to provide brokers with a level of service that is consummate with that expertise," noted Armitage, who in the past 10 years specialised in the legal indemnities market.
"All of our brokers need to be made aware and kept informed of the diverse products that we are able to provide to support the full lifecycle of a property transaction, and how we can help them to diversify, maximise their income potential, and stand out to their clients in an ever-competitive environment."
Grimwood, meanwhile, brings a decade of experience spanning broking, underwriting, and business development from the likes of AXA, LV=, and Towergate. Prior to joining CLS RS, he held various roles at Zurich.
"Having seen the real estate market through different lenses for many years, I believe CLS offers something unique to the market with untapped opportunity for brokers," asserted Grimwood. "The potential of our complex market has been ignored for too long by brokers who haven't been exposed to these products.
"CLS has innovation, expertise, and entrepreneurialism in buckets; combined with the experience and knowledge I've gained from my career to date I'm looking forward to working more collaboratively with brokers and putting our customers at the heart of everything we do."
Commenting on the appointments, CEO Tom O'Connor said the business development team not only will help CLS RS achieve its ambitious growth targets but also see to it that clients receive first-class service.
"We are the leaders in the market for complex property risk solutions, but products including environmental indemnities, legal & structural indemnities, public law and rights of light, to name a few, are areas of insurance that are little known and even less understood in the wider market," stated O'Connor.
"We have first-rate capacity, innovation, and expertise at our fingertips, and brokers have the client relationships and distribution capability. Our business development team will work with brokers to ensure we have the right collaborative approach, to make the most of these exciting opportunities together."
CLS RS's goal is to grow 40% in terms of gross written premium in the UK by 2021.