Industry veterans open insurance and finance firm for property developers | Insurance Business UK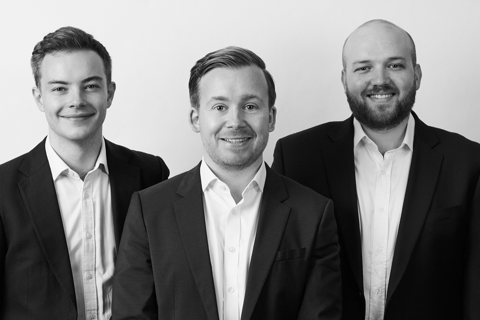 Three prominent names in the latent defect insurance and property finance markets have established a brokerage firm that aims to help property developers get proper coverage and financial advice.
Johnny Leadsom, Jack Bristow, and James Mole (pictured, left to right) have launched J3 Advisory, which will focus on providing services for regional developers, property professionals, and small and mid-size enterprises (SMEs).
The firm will operate in a range of areas, including new build warranty insurance, conversion warranties, commercial latent defects, retrospective and receivership warranties, and social housing and self-build warranties.
It will also handle bridging loans, development finance, buy-to-let portfolio lending, and care and nursing home financing.
Bristow will serve as the company's managing director, with Leadsom and Mole working as directors. The trio previously held key positions at insurance solutions and risk management services provider London Belgravia Group.
Read more: Hard property market strains commercial real estate firms
"Every development site is different and so requires different types of funding and different insurance solutions, but far too often they are treated the same," Bristow said. "We aim to take an individual look at each project, finding funding and insurance solutions for each site on its own merits, rather than going to the same provider each time. Through this we can help developers maximise a site's potential by getting the right finance in place and then protect them by having the right warranty in place."
The trio boasts more than 20 years of experience in the insurance and finance markets and through the years, they said they have seen first-hand "how these two disciplines, which should interlink, are instead fragmented and disconnected," resulting in delays in both finding coverage and funding.
"We pride ourselves on our level of understanding, not just on the developer's current scheme but on the wider pipeline of projects and objectives for their business," Mole said. "Coupling this intelligence with our previous experience and our knowledge both of different lenders' performance and appetite to lend, enables us to deliver the most tailored and attuned structured finance solutions."
Read more: Brokers – how to deal with intrusions on commercial properties
"All of our initial conversations with developers have been very positive," Leadsom added. "We are looking forward to supporting and enabling regional developers, SMEs, and property professionals across the country to make better decisions faster."