Pressure on UK property insurers to subside in 2021 – AM Best | Insurance Business UK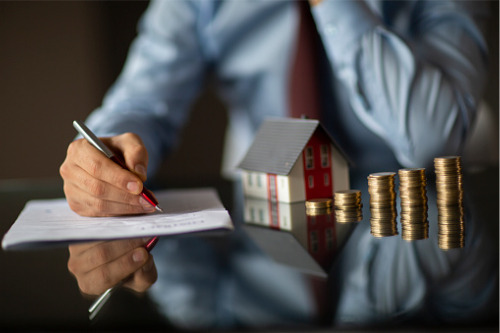 2020 was a difficult year for commercial property insurers in the UK due to disputes regarding non-damage business interruption (BI) cover caused by the COVID-19 pandemic. Fortunately, according to a report by AM Best, these issues are expected to subside in 2021, easing the pressure on the market.
This, the insurance ratings agency said, follows the Supreme Court ruling in the test case bought by the Financial Conduct Authority (FCA) as well as policies with more clearly defined wordings coming into force. However, the sector still faces several challenges, such as rebuilding its reputation among its SME clients.
The ruling, which came out last month, clarified to insurers and policyholders the validity of contested non-damage BI claims, caused by government-mandated COVID-19 closures. In response to the ruling, AM Best expects insurers to increase their COVID-19-related BI loss estimates. Many firms have released their estimates net of reinsurance, indicating that they expect to make recoveries on their reinsurance programmes. But it is possible for disputes with reinsurers to arise, and insurers may take some time before they fully realise the full impact of the pandemic on their commercial property books.
Many insurers have welcomed the Supreme Court's decision, as disputes can be detrimental to an insurer's reputation and the industry at large. Furthermore, disputes highlighted a possible gap between the insurer's and customer's understanding of the insurance contract.
Thus, it is important for insurers to improve transparency and make clear what is covered in a BI policy to help customers fully understand what they are paying for, the report outlines.
"Despite the negative Press coverage for disputed COVID-19-related BI claims, AM Best does not expect a significant impact on demand for BI extensions, as their primary purpose of indemnifying lost earnings arising from physical damage remains unchanged as a result of disputes over a small number of policies," the report said.
The report also expects that most losses for 2021 will be for more "typical" risks such as physical damage caused by fire and flood.
From 2015 to 2019, the UK property market had a five-year average combined ratio of around 102%. Due to COVID-19 losses, the market is expected to report a combined ratio well in excess of
100% for 2020. With investment income under pressure from historically low interest rates, AM Best says that UK commercial property insurers must exercise underwriting discipline and adequate pricing to achieve overall profits.