Are connected vehicle cameras the answer to commercial fleets' insurance woes? | Insurance Business UK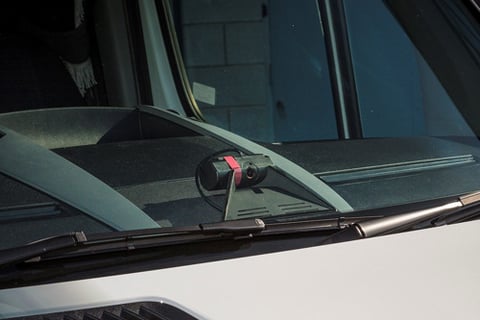 Insurance claims can be costly and have the potential to drag on, prompting a scramble for ways to address both issues. Now new analysis shows how technology can deliver results.
Plexus Law, which previously partnered with Intelligent Telematics, has revealed the findings of a study which examined 4,000 vehicles fitted with the latter's SureCam 3G forward-facing device. It was found that, compared to vans and HGVs operating without a camera, those fitted with the device saw a 15% rise in the average speed of claims resolution. Add to that a 50% reduction in average claims costs.
"When you consider that the reported average cost of motor property damage and personal injury claims last year was almost £3,000 and £10,000 respectively, there are clear benefits to be had from adopting connected vehicle cameras," commented Plexus Law head of motor practice Tim Short. "By taking advantage of first notification of loss (FNOL) and proactive claims management, a commercial fleet operator can make dramatic savings, which will go straight to the bottom line of their business."
Sam Footer, partnerships & marketing director at Intelligent Telematics, said immediate access to video footage of collisions – and thus quickly establishing who was responsible – will avoid costly 50/50, exaggerated, and fraudulent claims. At-fault incidents, on the other hand, can be identified and processed faster and third-party costs will be kept to a minimum.
"The clear message to commercial fleet operators is that connected vehicle cameras are proven to make insurance claims cheaper and quicker to resolve," noted Footer.
Related stories: