Auto Capital partners with TRACKER | Insurance Business UK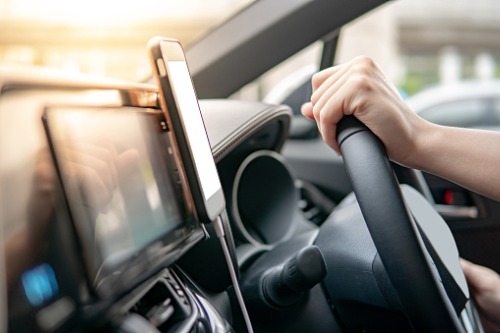 London-based used commercial vehicles supplier Auto Capital has partnered with CalAmp subsidiary TRACKER to leverage the latter's stolen vehicle recovery and telematics technology expertise.
In an announcement by CalAmp, the global tech firm said the tie-up will allow Auto Capital to offer in-van connectivity solutions and automated intelligence to its fleet operator customers, particularly SmartDealer and SmartDrive which provide forecourt management and vehicle safety insights.
"We signed up to the SmartDealer service with TRACKER because of their focus on customer service, which is of the utmost importance for Auto Capital," explained Auto Capital's camp. "TRACKER has a strong reputation in the market as the leading connected vehicle technology expert.
"As a business, we aim to continually exceed our customers' expectations by providing the best service, best value, and convenient facilities, while operating with the highest level of honesty, integrity, responsibility and professionalism."
"We see the SmartDrive app as a customer concierge service, adding value to our overall service offerings and enhancing long-term customer relations," Auto Capital added. "When warning lights appear on the driver's dashboard, we can contact them to offer support so they can get back on the road or arrange repairs before the fault develops into something more serious and costly."
SmartDealer will enable Auto Capital to manage inventory, shorten customer wait times for vehicle servicing, and improve customer onsite experience while SmartDrive will give customers the option to opt-in and allow Auto Capital to receive vehicle diagnostic information for proactive response to maintenance and repair issues. The SmartDrive app also has a 'stolen vehicle location assist' feature.
"We are delighted to be working with Auto Capital, bringing the benefits of SmartDealer to the business while delivering SmartDrive to Auto Capital's existing, new, and future customers," commented TRACKER managing director Mark Rose.
"The new ability to flag any vehicle issues before they develop into potentially dangerous faults will help enhance the customer's vehicle ownership experience and build stronger customer loyalty for Auto Capital."