e2e offers service continuity support to insurers amid coronavirus | Insurance Business UK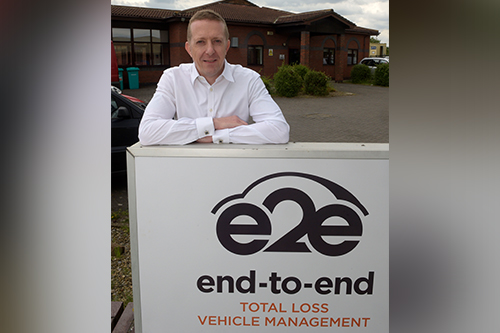 Insurers and fleet operators whose vehicle recovery and salvage partners are impacted by the coronavirus outbreak will find an ally in e2e Total Loss Vehicle Management.
The salvage and recycling network is offering short-notice support to the industry to address possible supply chain continuity issues. Described as the largest in the UK, the network consists of over 30 nationwide, independently funded salvage and recycling agents as well as more than 50 authorised treatment facilities.
In addition, e2e can provide access to over three million quality-tested, warranty-assured reclaimed parts with dispatch carried out within 24 hours.
"Coronavirus represents a serious situation which we are monitoring very closely and our plans are constantly under review," noted chief operating officer Neil Joslin (pictured). "Our thoughts are with those suffering from the virus and communities already impacted.
"The health and safety of our staff and our network members is our priority, alongside ensuring service continuity for our clients. We have restricted all non-essential external meetings and are issuing regular hand-washing and sanitizer reminders to staff."
Joslin added: "We are currently working with our network to ensure technicians are working with the appropriate clothing and personal protection equipment to mitigate risk when dealing with vehicles."