Gallagher bags major deal with logistics firm | Insurance Business UK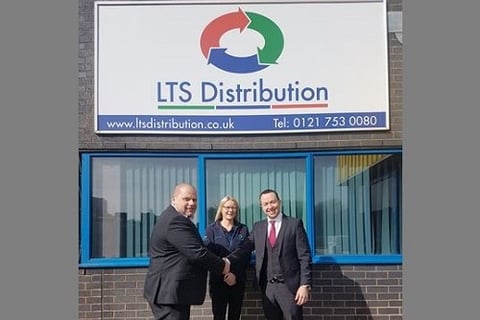 Gallagher's community broker in Birmingham has secured a major deal with logistics firm LTS Global Solutions Limited.
Backed by the specialist expertise of its international transportation & logistics practice, the Birmingham team has been named as the insurance broker for the supply chain solutions provider in a deal encompassing coverage for motor fleet, property, goods-in-transit, as well as directors' and officers' liability.
The fully tailored insurance package was put together following an audit of where LTS Global Solutions Limited stood in terms of necessary protection. The goal was to ensure that the Bordesley Green business, which has an annual turnover of £7 million, wasn't underinsured.
"We appointed Gallagher as our insurance broker primarily due to the preparation and attention to detail shown, high level of personal service, and forward thinking around our fleet management," said managing director David Hands. "They set and maintain high standards, which has been evidenced since our interaction started and we look forward to a long, mutually beneficial working relationship."
With its workforce of more than 60 people, LTS Global Solutions Limited specialises in logistics, warehousing, and distribution services in the UK, as well as worldwide supply chain solutions.
"We're delighted to have agreed a partnership with LTS Global Solutions Limited," said Guy Mills, regional managing director at Gallagher. "With a dedicated national and international transportation & logistics practice, we are proven specialists in the fleet risk management and distribution services sector.
"Yet, as a community broker, we can also provide a personal service, strong local client support, and on-the-ground claims handling capabilities. We take the time to understand the complexities of each and every client, so we can offer a bespoke and tailored package that can provide comprehensive protection against their risks."
Gallagher, which operates in over 30 countries, has its specialty London market operations, as well as a regional UK network of customer-focused branches in more than 50 locations.
Related stories:
Gallagher eyeing more regional UK brokers after Risk Services acquisition
It's official: Gallagher replaces Aviva as Premiership Rugby title sponsor