'Secret Millionaire' comes onboard The Plan Group | Insurance Business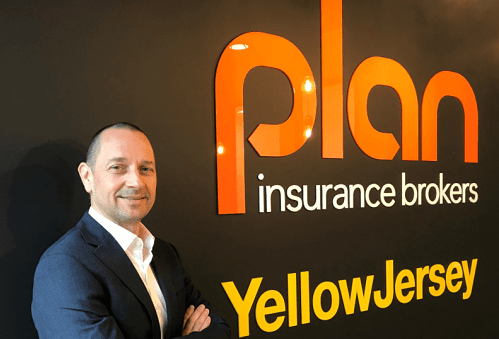 High-profile industry figure Paul Ragan (pictured), who appeared twice on Channel 4's Secret Millionaire, has landed a huge role at The Plan Group.
"Ragan has been consulting with Plan's board since the turn of the year and has helped to formulate a detailed acquisition strategy," said the firm, which wants to become a top 50 broker in the UK. "As the prospecting phase generated several ongoing opportunities, the board moved quickly to secure his services on a continuing basis."
The serial entrepreneur has joined as a non-executive director and brings considerable experience – including launching his own brokerage at age 23 – to the Redhill-headquartered group. His Motaquote Insurance, following more than 20 swoops, became the largest independent insurance broker in Wales before Ragan closed a multi-million pound sale of the business to Towergate a decade ago.
"We are extremely pleased that someone of Paul's stature has confidence in both our plan and our ability to deliver it," commented The Plan Group managing director Grant Georgiades. "His wealth of experience will be vital as we seek to achieve our acquisition growth targets.
"He has been through this process so many times and I'm in no doubt that his acumen will prove immensely valuable going forward. Paul's profile has already brought some owners that are seeking to exit to the table."
Established in 1989, the family-owned enterprise consists of commercial motor specialist Plan Insurance Brokers and cycle insurance provider Yellow Jersey. With its workforce of more than 100 people, The Plan Group controls gross written premium of over £25 million.
"The close-knit, family feel of Plan presents a distinct offering from the major players in the consolidator market," noted Ragan. "The owners looking to sell, that I've spoken to, have highlighted the greater confidence they have in the integrity of The Plan Group and their desire to secure the future of their staff's roles.
"The Plan Group has a relatively young management team but they're savvy, well-funded, and very motivated. They're not looking to buy, build, and exit. It's more about establishing a sustainable business for the long term."