Aviva marks milestone in renewable energy portfolio | Insurance Business UK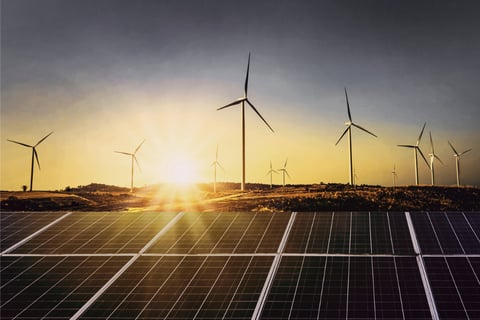 "COP26 has refocussed us all on the importance of living and working more sustainably."
Those were the words of Aviva managing director for general insurance commercial lines Nick Major when the insurance group announced a milestone within its renewable energy portfolio.
Aviva, which is aiming for a top three position as a renewable energy insurer in the London market by the end of the year, said its renewable energy insurance business has already grown to more than 150% of the size of the fossil fuel power generation book it exited in 2019.
It was highlighted that Aviva's renewable energy insurance proposition now globally covers enough energy to offset the equivalent of 24.8 million tonnes of carbon dioxide annually. The growth was attributed to a strong presence in the onshore wind, solar power, and battery storage markets.
"Since launching our renewable energy portfolio," noted Major, "we have seen strong, consistent growth. This has been driven by a number of factors including the natural growth of renewables as countries work towards achieving net zero in 2050 – particularly in the US – and growth in battery storage where we are now a UK-leading insurer."
Aviva's integrated package of renewable energy insurance was rolled out in 2019 and is looked after by a dedicated underwriting team.
"We have brought in industry-leading expertise on risk engineering, underwriting, and claims service to form a comprehensive insurance proposition," added Major. "Renewables is a highly specialised marketplace, so we have brought together the expertise to match.
"We will continue to build on our renewable proposition in 2022 and explore other options in the market such as offshore wind or green hydrogen fuel."
The insurer, which aligns its insurance approach to the objectives of the Paris Agreement to limit global warming to 1.5 degrees, is among the industry players that has stopped insuring firms directly involved in operational fossil fuel power generation.