Citynet shakes up the wholesale energy market | Insurance Business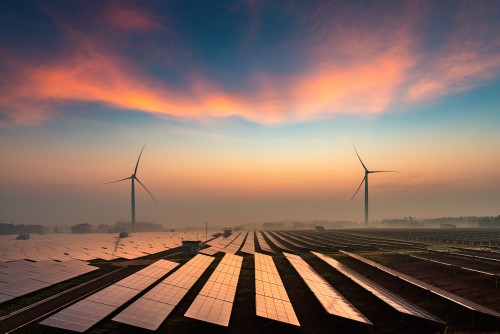 All energy sources have an impact on our planet. As environmental liability heats up, more and more companies look towards renewable energy sources to reduce their carbon footprint.
Energy and offshore insurance is a developing market space. It is a realm of opportunity for brokers – something that
Citynet
Insurance Brokers were quick to take advantage of.
The wholesale brokerage saw a "great opportunity" to "challenge the bigger players" in the market, so they put together a new policy wording and made some deals with Lloyd's syndicates to develop their practice in energy and offshore insurance.
Tim Hicks, director of Citynet, told Insurance Business he is proud the brokerage has "shaken up the wholesale market".
"Citynet has become recognised as a leading product provider of bespoke solutions in the energy and offshore market. We have managed to maintain growth by diversifying and looking at different energy sources like wind farms, tidal power and solar energy," he said. "We are also doing a lot of biomass now – the burning of waste food and so on – anything that can produce power that goes into the energy grid."
A big factor behind Citynet's success is its identity as a wholesale broker. Before Citynet became involved, the UK market was dominated by a small number of wholesale brokers who were also carrying out retail business.
Hicks said brokers operating in the retail market were approaching Citynet for help because their existing brokerages had conflicting interests between wholesale and retail business. He saw this as a "great opportunity" to set up a trusted and dedicated wholesale service.
"As a wholesale broker, we have a common interest with other brokers and that's to the client. So, brokers can come to us – especially if they don't do this sort of business very often – and we can guide them through the pitfalls that they don't come across regularly," Hicks commented.
"Many of our competitors continue to operate in both markets – retail and wholesale," he added. "Quite how they do that – I'm not sure. Those are challenges we don't have to face."
Related stories:
Lloyd's plans to slash London jobs - confirmed
'Brexit won't change environmental liability laws'