Howden partners with environmental summit | Insurance Business UK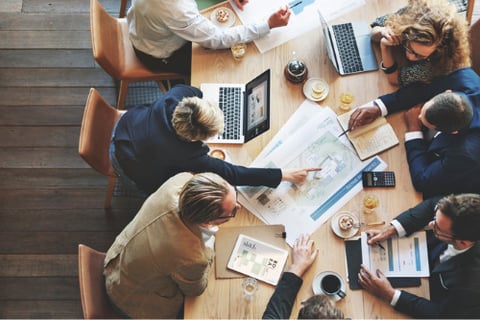 International insurance broker Howden Group (Howden) has partnered with the World Climate Summit to bring together voices in the public, private, and charity sectors to explore alternative methods of financing disaster relief projects.
The "World Climate Summit – the Investment COP" (World Climate Summit or the Summit) is one of the events for the insurance industry organised alongside COP26. It will commence on November 07, 2021.
On that date, Howden Group CEO David Howden will deliver a speech focusing on creating sustainable business models that provide more funding more quickly and efficiently and can be applied to all kinds of disaster relief projects. He will also talk about how the insurance industry could create markets driving climate action and increase resilience in an increasingly volatile world.
Charlie Langdale, the head of Climate Risk and Resilience at Howden, claimed that traditional disaster relief financing cannot keep up with the dramatic increase in the frequency and severity of climate-triggered disasters.
"We believe the answer to plugging the funding gap lies in creating scalable, sustainable markets for funding disaster response by unlocking private capital for social good," Langdale added.
Read next: Howden acquires CHB Insurance Brokers
Earlier this year, Howden collaborated with the Danish Red Cross and others on the world's first volcano catastrophe bond. This new model raises humanitarian aid funds in advance and stretches up to 20 times further than traditional funding methods while offering uncorrelated returns for investors.
On November 08, Howden will host a panel session and group discussion session exploring the full potential of the new model to transform the way disaster relief is funded.
"There is a lot of focus on the role of financial institutions in the climate resilience conversation, but comparatively little on the insurance industry. Insurance tends to come into focus in two main areas: picking up the pieces after a disaster has happened and the debate around whether insurers should continue to underwrite business for carbon-intensive industries," Howden said.
"What's missing in this conversation, and what our industry must get better at promoting, is the role insurance has to play in helping society to build resilience against climate risk. Whether that's by removing the financial barriers to sustainable energy projects; leveraging our data and risk modelling capabilities to help clients, industries, and countries to better address emerging risks; or by transforming the way disaster relief is funded."