Legal & General unit reveals new model for energy transition risk | Insurance Business UK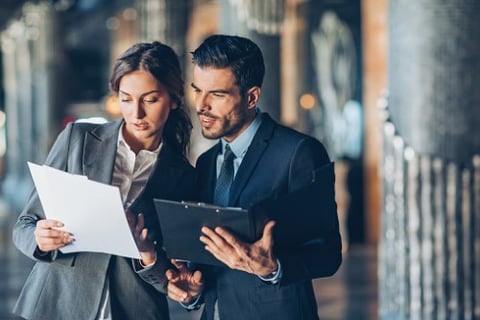 "This is an exciting step in our analysis of the energy transition."
Those were the words of Legal & General Investment Management (LGIM) deputy chief investment officer Sonja Laud when LGIM unveiled the results of its year-long review of the global energy system and the opportunities for decarbonisation.
Through its collaboration with management consultancy Baringa Partners, LGIM has created an investor-focused model aimed at facilitating construction of fully independent energy scenarios. Called "Destination," the model is designed to inform subsequent, long-term investment decisions and develop dynamic pathways for the energy system.
LGIM said it used the model to construct a deeply decarbonised scenario for the energy system that is consistent with global warming of no more than two degrees, and approaching an emissions profile consistent with less than 1.5 degrees.
"However, with global temperature levels increasing at an alarming rate, the research also confirms that it is imperative for policymakers to legislate for policies which are necessary to keep climate change to well within two degrees," noted the L&G unit.
"LGIM's research has concluded that without such policy intervention the current energy system is progressing towards up to four degrees of global warming."
It added that the energy transition not only will create trillions of dollars of investment opportunities but will also have profound macro-economic and geopolitical implications.
Meanwhile Laud asserted that the modelling presents what she described as "an even clearer economic rationale for coordinated policy action." In addition, the LGIM executive believes it presents a compelling case for long-term investors to act when it comes to their portfolios.
"Providing a more robust evidence base for investors is vital to support their decision-making and help accelerate the pace of energy system transition to the level that is needed to meet our climate targets," commented James Greenleaf, climate change director at Baringa.
"We are delighted to have developed this critical tool with LGIM to understand the transition ahead and are looking forward to using this with clients across all our industries in addressing the challenges of climate change."
Meanwhile LGIM commodity research head Nick Stansbury is of the view that understanding that our energy system is undergoing profound change is of first-order importance for global investors.
"This model enables us to carry out ground-breaking analysis, helping us prepare investors for future energy transition risk," he said.