RSA to implement new underwriting policy from 2023 | Insurance Business UK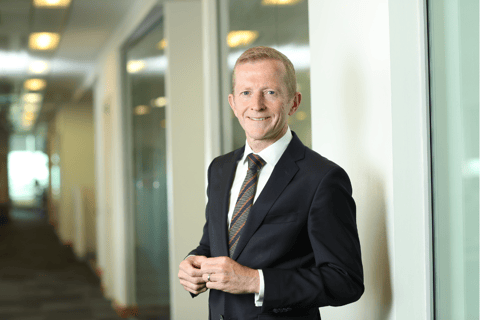 Come January 1 next year, RSA Group will be governed by a new low-carbon underwriting policy, the goal of which is to enable the insurer to achieve, by 2030, an underwriting portfolio for energy production that is over 75% low carbon.
"It's never been clearer that urgent action is needed to tackle the climate crisis," said UK & international chief executive Ken Norgrove (pictured). "At RSA, we've long been committed to responsible business and doing what we can to help protect our clients, our environment, and the societies in which we live and work.
"The launch of this new low-carbon underwriting policy furthers that commitment."
According to RSA, its new underwriting strategy will feature "robust, independent, and verifiable" climate data and metrics. The aim is not only to measure portfolio performance but also inform enhanced underwriting and portfolio management processes.
"Having exceeded the targets we set out under the low-carbon underwriting policy that was implemented in late 2019, today we have the confidence to push ourselves and our business even further, establishing achievable criteria that are among the most progressive in the industry," noted underwriting strategy & delivery head Michael Gregory.
In 2019, RSA committed to ruling out offering insurance contracts to projects relating to energy exploration, extraction, or production in the Arctic or Antarctic region, as well as to projects relating to exploration, construction, or operation of coal mines.
At the time, the insurer also ruled out providing cover to power utilities that generate more than 30% of revenue from thermal coal power generation, except where RSA's involvement is to support a project which will enable renewable energy transition.
Additionally, insurance contracts are no longer offered for new thermal coal, oil sands, shales, and crude pipeline projects which would increase the overall emissions impact of RSA's insured business. Directors & officers cover for the fossil fuels industry was also taken off the table three years ago.
These previous commitments will continue to form part of the 2023 policy, which at the same time will see RSA progressively rebalance its underwriting portfolio in favour of net-zero energy production through renewable energy service offerings.
Acquired by Intact Financial Corporation in 2021, RSA will also be leveraging its new parent's experience of delivering climate adaptation and resilience.