Exploring the role of the loss adjuster in the fine art and specie space | Insurance Business UK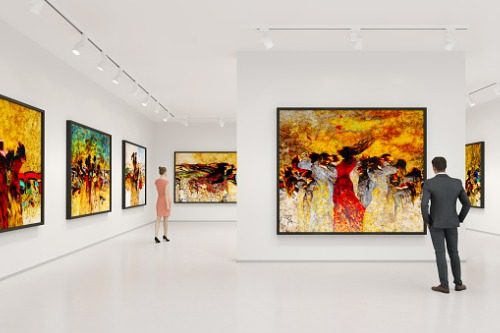 No two days are ever the same when working in the fine art and specie sector according to Sean Ball, Fine Art & Specie specialist at Criterion Adjusters, and it is the constant challenges and evolutions of the space that has caught and held his interest over the years. There's a granular level of detail involved to operating in this area, he said, as well as the need to keep a close eye on any external pressures impacting the marketplace – something that has become particularly relevant given the economic and social upheaval of COVID-19.
Read more: How can brokers access the HNW sector?
"The easiest way to visualise the role of adjustor in this sort of arena is to imagine a multi-layer sandwich," he said. "We're the mayonnaise between the different layers really holding it all together. Almost through osmosis, we're gathering and conveying information to all [our stakeholders]. That includes giving our principal - the insurer or underwriters - the full transparent picture, and then assisting the policyholder where we can and where they want us to, perhaps with the appointment of a restorer."
This goes all the way through to the broker, Ball said, as the firm looks to keep them as closely involved as possible, albeit without sharing information that the insurer has not yet agreed to disseminate. As soon as the Criterion team have the say-so of their partners, however, they share this information as quickly as possible as brokers are an essential link in their chain of communication and a crucial conduit of information for their clients.
An essential part of the Criterion's team role when it comes to assessing the central trends impacting the market is communicating these to brokers, Ball noted, as the input of their broker partners on both the underwriting side and the claims side of the fine art and specie equation is critical.
"We often deal with the same brokers on a day-to-day basis, as it is a very specialist market, there's only so many brokers out there," he said. "So, we meet our [broker partners] on-site or at subsequent meetings or when a restoration is involved. And often their clients can be quite high-profile, so it's something of a high-wire act but our interaction with a broker is critical to the smooth operation and progression of a claim.
"Even if bad news has to be given, the key is to embrace the role of the broker and make sure they're fully aware of what is happening. Nine times of 10, the broker will be of great assistance in relaying that message, which sometimes a policyholder is not expecting to hear. And when there's a claim that is declined, not due to fraud but rather due to a policy clause or endorsement or warranty, it's often fairly black and white but, nonetheless, at that level, the client is paying a high premium and wants their claims dealt with."
When there's bad news to be delivered, it is best practice to convey that information as soon as possible to give people the time required to process this new information, Ball said, otherwise brokers can find themselves on the back foot when they don't need to be.
Read more: Here's how to boost your commissions – and help your clients too
It can be difficult for brokers to keep a track on the myriad of ever-changing claims or fraud trends that are sweeping this specialist space, he noted, which is where the information shared by firms such as Criterion really comes into its own. The most important factor, from his perspective, is just to keep brokers involved in every step of the claims process so they possess all the relevant facts.
"That varies from claim to claim," he said. "There's no right or wrong level of briefing. Where we do have claims of concern, occasionally our brokers will share that concern and may even [highlight that concern first]. I've had instances over the years where I've actually had a phone call from a broker to say, 'you're going to get a claim come in some afternoon which I don't like'.
"We get that occasionally and it doesn't mean there is a longer-term problem with the claim just that they've recognised it as a matter for concern for reasons they can't necessarily share with us because they're party to certain discussions with their client that they can't reveal. But there is that connection and so the process truly is multi-faceted."