How have new opportunities impacted the fine art & specie market? | Insurance Business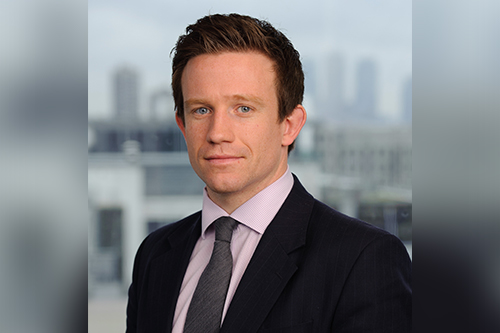 When the initial COVID-19 lockdown was first announced in the UK, the nature of the pandemic seemed temporary and transient. Now, over 240 days into the crisis, the truth that this virus is an irrefutable part of our past, our present and our immediate future is clear. Across the insurance industry, sectors, markets, organisations and individuals have been called on to discover innovative new ways to do business, to communicate and to embrace a digital way of life.
Within both the fine art and jewellery industries, there have been some fascinating trends emerging during 2020, according to Ross Drabble (pictured), underwriting manager, fine art & specie at Liberty Specialty Markets. Jewellery, for instance, is an industry heavily associated with events such as weddings and parties, so it was very much affected by the restrictions associated with the pandemic.
Read more: What can be learned from the Vincent Van Gogh smash-and-grab raid?
"People haven't been getting engaged in their usual numbers or going shopping, for that matter," he said. "With financial worries on many people's minds, luxury goods went right to the bottom of their agenda. Where our clients have closed/reduced operations either on a temporary or permanent basis, we have had to understand how their risk and exposures have changed.
"This has also required us to show flexibility in premiums charged for some clients in acknowledgement of their unique situation. The same has been the case for fine art exhibitions which were forced to shut on a temporary basis - we had to find the balance between supporting our clients and understanding the level of risk that still existed even with their doors shut."
The pandemic has led to the jewellery industry evolving, he said, with jewellers enhancing their use of social media much more heavily to target buyers. Meanwhile, social media influencers have become a feature of many campaigns and there has been a growth in virtual inspections. The industry is seeing an opportunity here. Potential buyers are spending more time browsing online and the pandemic has also focused people's mind on their families and loved ones, which has prompted a rise in gift-giving.
Indeed the virtual world has impacted the fine art market too.
"The standard of virtual museum and gallery tours has improved markedly," Drabble said. "Now you can go online, tour a famous museum and hear from experts and artists as you progress, Overall, the experience is much richer and the items you view can be put into their historical context. We're currently sponsoring the Titian exhibition at the National Gallery in London. While we're currently unable to take brokers around it, the quality of the virtual tour and digital materials gives them a very positive experience until they can see the exhibition in person."
Drabble noted that online art auctions have been setting records during the pandemic. Buying patterns have changed, he said, and, for the first time, both buyers and sellers are transacting using the same online medium. With so much economic uncertainty, gold and long-term art investments have risen in price while wealthy buyers, restricted to their own homes, have more time to browse.
Looking to the future, he said, it's very hard to make long-term predictions. Certainly, the need for upmarket physical locations will be impacted. Why will jewellers want to rent expensive premises on New York's 47th Street when it would be cheaper to operate from New Jersey or even home? Will people be as willing to travel to art exhibitions? Will galleries consider relocating?
"I think it's fair to say that those organisations that learn the lessons of the pandemic and evolve will be the ones who flourish. There is no doubt that many of the risks we insure will fundamentally change in the coming months and years, if they haven't already, and it is down to us to monitor, understand and adapt our offering accordingly."
A more digital focus will inevitably bring challenges for underwriters and Drabble highlighted that a major challenge facing the market is that it had traditionally dealt with physical, tangible assets that had been largely bought or sold or traded in person. This has been changing over time, he said, but perhaps the digital development of the industries and assets that the market insures has been accelerated.
One example of this challenge is the rise of digital art, which is electronic in nature, he said. The market has seen this kind of work from David Hockney, among other artists. Understanding how such art is valued in terms of 'replacement' cost and the complexities of ownership can be puzzling for insurers. In addition, fakes and forgeries take on a whole different meaning to that associated with more traditional forms of art.
"[Also], online art auctions create their own risks," Drabble said. "We'll be seeking clarity over who is responsible for the art at each stage of the sale process as works don't necessarily physically change hands. Technology can help, for example, in response to challenges over title or authenticity, blockchain can be used to create an untouchable digital log of a work's ownership.
"The other key question is what will happen to underwriters' presence in Lloyd's itself? Already we at Liberty are using our own virtual underwriting room which we developed to respond to broker needs. We'll continue to be aware and monitor how the placing behaviours of brokers change and be ready to adapt."
Read more: Liberty Specialty Markets reshapes website to support brokers
Looking to how the role of the broker has been impacted by the evolution of digital technologies in the market, Drabble noted that when working more virtually, the challenge facing brokers is ensuring that they continue to be seen to be adding value to the transaction. With more information now being shared directly through electronic means and reduced trading in person, the broker's day-to-day role may well be changing.
"As with insurers," he said, "they need to understand how their clients' businesses are evolving and how their needs may be changing. Improving the efficiency of digital trading is also a challenge we all will continue to face, and a huge positive from the past few months is that the insurance industry is at last embracing digital transformation."