The silver lining in the Notre-Dame de Paris blaze | Insurance Business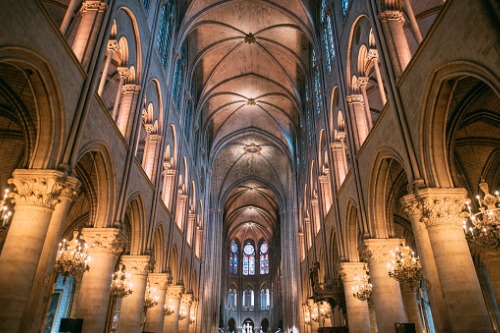 It pays to have a plan. A testament to this, it turns out, is the iconic Notre-Dame de Paris, whose rarities were mostly salvaged during this week's blaze thanks to a strictly followed contingency strategy.
Speaking to Reuters, Sedgwick fine art director Michel Honore pointed to what helped minimise the losses during the fire as far as the artefacts and paintings inside the cathedral were concerned. It's been revealed that the 856-year-old property had an evacuation plan in place for such incidents.
According to Honore, the mitigation scheme involved a prior 'prioritisation' wherein it had been identified which items from within Notre-Dame would have to be taken out first when necessary. The cathedral's 'treasures' consisted of about 1,000 items.
"The plan itself worked perfectly and was adhered to the letter, and that is why the contents lost is not as severe as might have been feared," the news agency quoted Honore as saying. The Sedgwick executive is among the claims adjusters tapped to look into the damage following the fire.
While the property in its entirety is not privately insured, the artworks and ceremonial objects it housed are. AXA's art division is among the insurance providers.
Read more: Revealed: Civil liability insurer of two Notre-Dame de Paris contractors
"One of the first items to come out was the crown of thorns and the remnants of the crucifix," noted France-based Honore in his interview with Reuters. "They were on the top of the list and they were taken out in priority in strict application of the plan."
According to the report, the top priority items were moved to the Paris City Hall.