Andy Bord reveals three key areas of focus for the next year | Insurance Business UK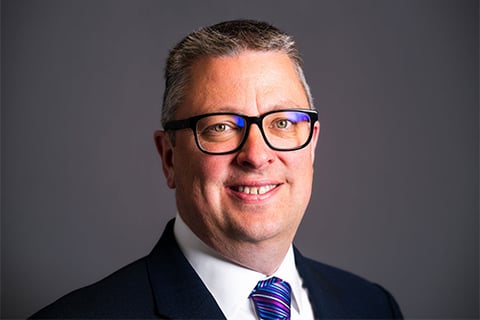 It has been five years since Flood Re, the joint initiative between the UK insurance industry and the UK government to increase accessibility to flood insurance, was introduced to the market. Yesterday, the scheme revealed its financial and operational performance for the year ended March 31, 2021 – including that the 12-month period saw it back a total of 218,090 policies, up 11% from last year.
Read more: CEO on the transformational change Flood Re has enabled
Speaking at a media briefing, Flood Re CEO Andy Bord (pictured) shed light on what the year has brought for Flood Re and what the future is likely to hold. Touching on the financial side of the equation, he noted that the initiative has continued to build capital over the year and now holds assets - invested and liquid - of £611 million, which represents Flood Re's operational capital ratio of 531%. The result is a profit before tax of £141 million.
"A number of [our results this year] actually are extremely similar to last year," he said. "And that, for me, represents significant success. These are areas where we achieved transformational change very shortly after we launched in 2016 and that high level of performance has been maintained since then.
"Ninety-four per cent (94%) of the market by GWP continue to offer policies backed by Flood Re. And, coincidentally with the same figure, 94% of people who have been unfortunate enough to have had a prior flood claim can achieve five or more quotes. And to put that in comparison, before Flood Re was launched in 2016 only 9% of people could achieve two or more."
The core purpose of Flood Re is a fundamentally simple one, Bord said, and it comes down to making home insurance available and affordable. Tied to this is the robustness and efficiency of the scheme, which can be seen through its financial results and how consistently it is moving towards its ultimate aim – that, when it exits the market in 2039, the ecosystem will have transitioned to allow home insurance to be readily available and affordable for those living at risk of flooding.
In service of this ambition, Flood Re has three key areas of focus for the year ahead, underpinned by a renewed focus on interacting with a wide range of stakeholders to implement practical change. The first of these is around the core purpose, as outlined above, he said, and he is pleased that the scheme's continual measurement of its KPIs is showing such strong results.
Read more: Flood Re submits plan to reshape the flood insurance market
"The second piece is that there is no question that [the risk] we - and by we, I mean Flood Re, I mean society and I mean the country - face in terms of climate change is both real and growing," he said. "And what does that mean for us? It's about making sure that we are acting as a catalyst to ensure that debate and, importantly, action, is as focused on adaptation, as it is on mitigation.
"Government and commentators often speak a lot about the importance of mitigation and it is important to continue to reduce the amount of carbon that goes into the atmosphere. But equally important alongside that is learning to adapt to and live with the different weather that climate change brings about - either in the future by decisions that we take now, or as a consequence of the impacts of climate change that are already baked into the climate that we're experiencing."
The impact of climate change going forward will mean extreme weather becomes even more extreme and more frequent, Bord said, so learning to adapt to that is critical. The way Flood Re will facilitate that is wrapped up in its third focus sector – promoting change in the marketplace. This centres on driving consumer awareness of flood risk, and the actions that can be taken to mitigate it, but also hinges on insurer behaviour.
A key initiative that Flood Re is working on is that of 'build back better', and Bord has been pleased by the high level of insurer support for this measure which means that an impacted customer can have their property restored to a more resilient state after a flood incident, and thus be better protected against future flood risk.
"The key difference is they will then be able to reinsure that incremental cost with us at Flood Re," he said, "and we're in the final stages of working with government, with DEFRA, in particular, to put in place the necessary regulatory permissions that will enable us to offer that reinsurance capability, that we hope will be in place by the end of the financial year."
Evaluating how well the insurance industry is reacting to Flood Re's 'build back better' ambition, Bord noted that, as a whole, the profession is taking it seriously. From his own conversations with insurers at a very senior level, he said, he has seen the broad support that exists for making sure that, as an industry, insurance embraces initiatives that are going to make flood risk less onerous in the future.
"I'm confident we will have the permissions in place by the end of the year to be able to reinsure 'build back better'," he said, "so, [it's about] translating that intent into action so that insurers are ready to go. We see good engagement from a number of insurers and my call today is for all insurers to consider the importance of 'build back better' as part of their role in making sure we end up with a more resilient UK housing stock moving forward."