Aon sheds light on July global catastrophes | Insurance Business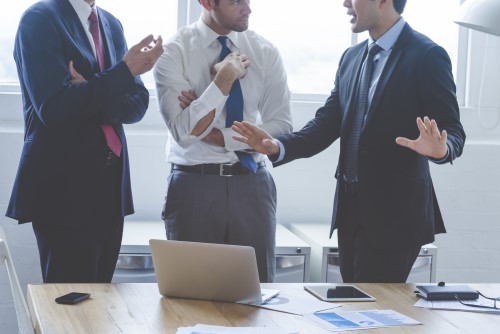 Impact Forecasting, Aon Benfield's catastrophe model development centre of excellence, has released its Global Catastrophe Recap for July 2018 – describing the month as having seen worsening drought-related and wildfire conditions due to extended periods of below-average rainfall and above-average temperatures in multiple regions.
According to the report, from a financial perspective, the likes of agriculture, forestry, water management, and fisheries were some of the hardest-hit sectors. It noted that preliminary aggregated estimates of economic losses attributed entirely to harvest reduction and impacted forestry exceeded multiple billions of dollars.
"One of the most significant situations was in Northern Europe, where a long-term rainfall deficit left one of the deepest droughts on record, comparable to the 2003 event," said Impact Forecasting in its July recap. "According to various industry estimates, German farmers alone could face economic losses of €2.5 billion (US$2.9 billion).
"When combining estimates from other affected European countries, the ongoing drought could result in losses beyond US$4 billion. Other financially costly drought events affected agriculture in Australia and Central America. An extensive heatwave also left more than 150 people dead in Japan and South Korea."
Meanwhile the report cited the Carr Fire – which saw the destruction of over 1,600 structures – as one of the top 10 most destructive wildfires on record in California, with total economic cost anticipated to go beyond US$1 billion.
"Insurers were also expected to pay claims nearing the billion-dollar threshold as well," said the Aon unit. "Another Northern California wildfire, the Mendocino Complex Fire, destroyed 143 structures and became one of the top five largest fires on record in California."
It added: "The deadliest wildfire event on record in Europe since 1900 left devastating impacts in the Mati, Eastern Attica region of Greece. At least 92 fatalities were confirmed by the authorities. This fire and others in Attica destroyed at least 905 structures and damaged 740.
"Elsewhere in Europe, Sweden battled the most significant wildfire outbreak in modern history with damage exceeding US$100 million."
The report also noted significant flash flooding and mudslides in Japan following historic rainfall, with at least 230 people dead or missing and nearly 50,000 homes damaged or destroyed. According to the General Insurance Association of Japan, 48,000 claims had already been paid and the preliminary payout was valued at US$711 million.
Impact Forecasting said notable flooding events also occurred in Arizona and US Northeast, Nigeria, Russia's Far East, India, and multiple countries in Southeast Asia. Seasonal flooding in China, meanwhile, prompted aggregated economic losses approaching the US$1 billion mark. The country was also hit by Typhoon Maria, which caused nearly US$500 million in economic damage.
Also impacted by typhoons were Vietnam and Japan, while major earthquakes devastated Iran and Indonesia. Widespread damage across parts of the United States, Canada, France, Germany, Italy, and China was also seen following several outbreaks of severe weather.
Aon Benfield is part of Aon UK Limited. Its catastrophe model development centre of excellence enables organisations to analyse the financial implications of catastrophic events and achieve a greater understanding of their risks.