Construction of £5 million flood scheme progresses | Insurance Business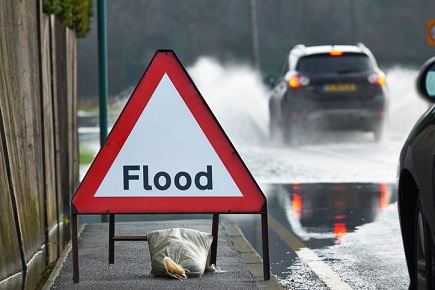 "Thanks to these works, locals should be able to get insured again and those who have been able to get insurance at a higher price may see a reduction."
These were the words of Councillor Wayne Whittle, as quoted by an Island Echo report, as work by Environment Agency contractors on the £5 million Isle of Wight flood scheme progresses. Announced in March, the project is in the process of lowering 92 separate concrete sections into place.
A portion of the beach from the existing outfall at Monktonmead to Ryde Marina is currently closed for the first stage of the construction. A second and final stage, which involves Simeon Street Recreation Ground, will follow.
"The scheme has been designed to deal with an extreme flood event," the report quoted Environment Agency manager John O'Flynn as saying. "I have every confidence that it will deal with that.
"Of course there are always events that will exceed the design criteria, so we cannot eliminate all flooding whatsoever. If that was to happen we would have to deal with that as it came along. However, as for the design, I am confident it will do what we have said."
The flood scheme, which aims to provide better protection for over 300 properties in Ryde, is being completed in partnership with the Southern Regional Flood and Coastal Committee and the Isle of Wight Council.
Related stories:
New resilience tool asks SMEs: 'Would you be ready?'
Reducing flood risk in 'dissolving' town