End of Flood Re to usher in affordable insurance? | Insurance Business UK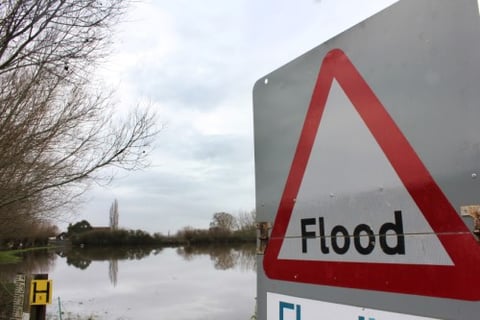 To say that a lot can happen in a span of 20 years is perhaps an understatement. Who knows, come 2039 we could be using an app that would translate what our pooch is telling us when it licks our face in the morning… or buildings and roads coming out of giant 3D printers could be the norm. For insurance scheme Flood Re, it has a pretty clear picture of what it wants to see two decades from now.
Releasing its second transition plan called "Flood Re, Our Vision: Preparing for a future of affordable flood insurance," Flood Re sets out its long-term vision for when it exits the market in 2039. As the title suggests, the dream is for the end of the scheme to usher in affordable risk-reflective pricing. For us to get there, Flood Re believes action will have to come from all corners.
"'Our Vision' is an important milestone for Flood Re achieving a successful transition," said chief executive Andy Bord. "By 2039, when the scheme ends, the market needs to have risk-reflective pricing and, at this point, we also want to ensure that both premiums and excesses remain affordable for the majority of households at risk of flooding.
"To achieve these two objectives, action will be needed from all interested parties – including the government, the insurance industry, communities, and individual householders themselves. Flood Re will play an important role in supporting this activity, convening and coordinating and, where we can, taking direct action."
Bord added: "We look forward to working with others to ensure a successful transition over the next two decades."
In its transition plan, Flood Re identified the areas that it believes should be looked into in order to reach the "affordable insurance" reality. Among those are limiting the risks of flooding; reducing the costs of flooding; promoting a competitive insurance market; and understanding the limits of affordability.
In terms of affordability 'limits', the scheme explained that it must be recognised that they do apply.
"For some households at the very greatest risk of flooding, the investment needed to reduce risks will always be uneconomic," said Flood Re. "This means that, even with a successful transition, there will be a small number of households where flood insurance is likely to be viewed as unaffordable.
"To tackle this, policymakers will need to decide whether some form of support continues beyond 2039. It is important that during the course of the next 21 years action is taken to reduce the number of properties that would fall into this category."
Related stories:
Zurich-led flood resilience alliance receives five-year extension
Flood Re to cut insurance premiums