Flood Re highlights massive support for Flood Performance Certificates | Insurance Business UK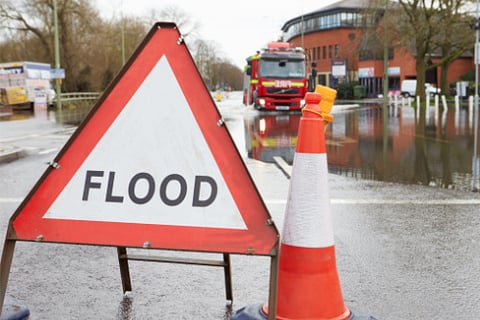 "Building a more resilient and flood-prepared nation is a goal we can realise through working together, and I would urge the UK government to look seriously at how FPCs can help them achieve this ambition."
Those were the words of Flood Re chief executive Andy Bord when the reinsurance scheme unveiled its research findings pointing to "overwhelming" backing for the introduction of a Flood Performance Certificate (FPC).
Akin to an Energy Performance Certificate, the FPC would provide a clear overview of the flood risk posed to a property that is either for sale or rent.
Conducted by Yonder on behalf of Flood Re, the survey involved 4,039 adults in Great Britain. Of the respondents, 81% agreed that FPCs are a good idea. Broken down by regions, London (84%) offered the most support, followed by North West and South East which tied at 83%.
Bord stated: "Many people across the UK are looking to move as a result of the pandemic and understanding flood risk is a top priority for them, which is why I am delighted that over 80% of people support the introduction of a Flood Performance Certificate.
"With increasing risks of flooding due to climate change, FPCs can provide peace of mind for families about their new home and act as a catalyst to encourage them to make changes to the property so it is more resilient to flooding."
The aim, according to the CEO, is to build a more resilient housing stock in the UK. Bord went on to stress that while nobody can stop the rain from falling, we can all be better prepared for when it comes.