Insured losses from German flooding could reach massive total – report | Insurance Business UK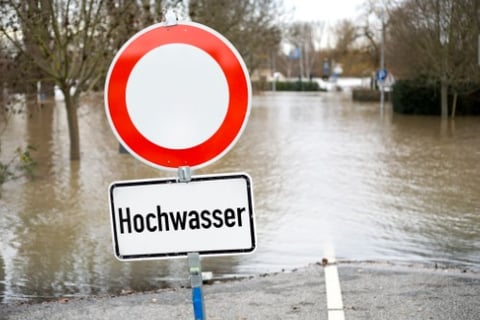 July flooding in Germany could result in estimated insured losses of €5 billion (about CA$7.4 billion), according to extreme event modelling firm AIR Worldwide, a subsidiary of Verisk.
Between July 13 and 19, low-pressure system "Bernd" stalled over central Europe, resulting in significant flooding. Germany's Rhineland-Palatinate and North Rhine-Westphalia regions were especially impacted, experiencing heavy – and in some cases historic – amounts of rainfall, according to AIR Worldwide. Border regions between the German states of Bavaria, Thuringia and Saxony were also affected by localized flooding. Some German rivers reached record-high levels during the floods.
Especially hard-hit was the Ahr valley, which is named after the Ahr River, a tributary of the Rhine. All along the Ahr River, homes were flooded and bridges were broken, according to AIR Worldwide. In one village, Schuld, most of the buildings were destroyed.
Also heavily impacted were mountainous areas in the border regions between the southeastern region of Germany and the Austrian states of Salzburg and Tirol.
The restoration of infrastructure in impacted areas, such as water and gas pipes, power lines, and roads, could take weeks or months, AIR Worldwide reported.
AIR Worldwide's estimates included losses to insured physical damage to property (residential, commercial, industrial, auto and agriculture), both structures and their contents, from both on- and off-floodplain flooding.
Other countries and regions impacted by the flooding included Belgium, Switzerland, Austria, Luxembourg, and the Dutch province of Limburg. However, those regions were not included in AIR's loss estimate.