Policyholder slams "ridiculous" £10,000 insurance excess | Insurance Business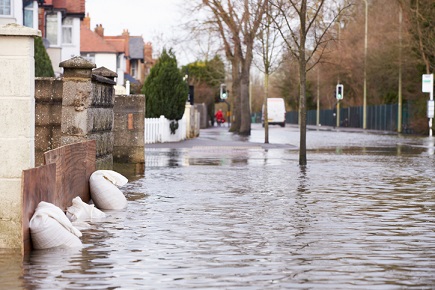 From a previous figure of £250, a policyholder from County Londonderry is now faced with the prospect of paying a £10,000 insurance excess the next time his Eglinton property suffers flooding.
Last August's heavy rain caused severe floods in the area – among those affected was Russell Avril, whose provider
NFU Mutual
covered the cost of repairs to the completely damaged downstairs of the insured property. However, as reported by the
BBC
, the policyholder is not too happy with the 3,900% hike to his insurance excess.
"It took a lot of money to repair and the insurance has covered that," noted Avril, as quoted by the report. "The downside is that I have now had a policy renewal in and the excess is up to £10,000."
Calling last year's incident "a one off, freak flood," the insured thinks it's both ridiculous and outrageous that an insurance company can quote such an increased excess.
Avril lamented: "We take out insurance so we don't have to be out this sort of money – who has £10,000 to hand out?"
His insurer, however, has an explanation for the rise. It turns out the policyholder rents out the property to tenants, making it ineligible under Flood Re.
"We base our insurance cover on a number of factors including previous claims, information from flood databases and whether it's for a private home or a landlord's policy," said NFU Mutual in a statement. "In this case, the increased excess will only apply to storm or flood claims – and not other risks."
On its website, Flood Re sets out the criteria for policies which may be ceded to the scheme.
"As a typical flood claim can easily cost tens of thousands of pounds, when there is a risk of repeated flooding and the Flood Re scheme cannot come into effect, we seek to share our exposure to future claims costs with the property owner," said NFU Mutual.
Related stories:
Report questions whether Flood Re is going far enough
Flooded synagogue saved by donations