Previsico names ex-Charles Taylor CEO as new chairman | Insurance Business UK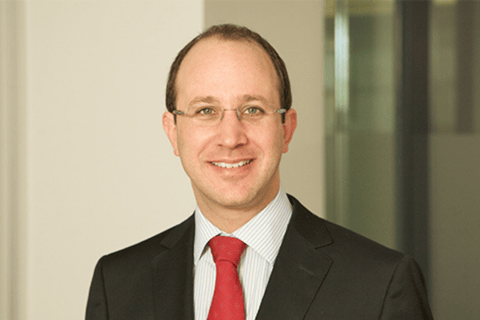 Flood forecasting insurtech firm Previsico has announced the appointment of former Charles Taylor Group chief executive officer David Marock (pictured) as its new chairman.
He will play a major role in supporting the company's executive team in scaling up the business, both in the UK and globally, the firm said in a statement obtained by Fintech & Finance News.
Marock recently concluded an almost decade-long stint as boss of Charles Taylor, where he helped the global insurer triple its top and bottom line, providing a total shareholder return (TSR) of about 400%. He also held several leadership roles at specialist insurer Beazley Plc.
Read more: Previsico shines spotlight on surface water flood risk
In addition to his new role, Marock serves as senior advisor to McKinsey & Company, working with the management consulting firm's clients from across the global financial services space, including pet insurer Bought By Many, proptech firm Goodlord, and AI business TruEra. He is also a non-executive director at Standard Life Savings, one of the UK's largest investment platforms, and Premfina, a fintech company in the traditional and consolidated UK premium finance market. Marock is also an angel investor in several technology-based firms.
"Previsico is committed to scaling the business globally and working across the industry with insurers, brokers, and insurance services businesses to do so," said CEO Jonathan Jackson. "David's vast experience and stellar track record scaling fast-growth technology businesses in the insurance and technology spaces make him a perfect fit for [the company]."
Marock's appointment follows Previsico's recent £1.75 million seed plus funding, led by private equity and infrastructure investment manager Foresight Group. The investment will be used to support the next stage of Previsico's product development, team expansion, and sales growth globally.
Read more: Previsico marks UK-wide launch
"Since we invested in Previsico, we have seen the business go from strength to strength with a unique live flood forecasting solution that offers enormous potential to the global insurance sector," said Foresight investment manager Bill Yost. "A seasoned professional of David's standing will be invaluable in driving their business to the next level as more major insurers come on board."
Previsico leverages big data to provide property-level flood nowcasts and forecasts. Last March, the insurtech firm partnered with Zurich and BT in a market-first pilot across 5,000 UK locations to plug a major flood forecasting gap around surface water flooding and significantly reduce the cost of false alarms.
Read more: Zurich, Previsico to work on flood risk resilience
"Previsico's market-leading analytical and predictive tools are particularly well positioned to help insurers and their end-clients anticipate and mitigate the impact of floods," said Marock. "The importance of which is only likely to grow as climate change means that weather-related CAT events will become more frequent and potentially more damaging, if action is not taken to mitigate their impact."