Previsico shines spotlight on surface water flood risk | Insurance Business UK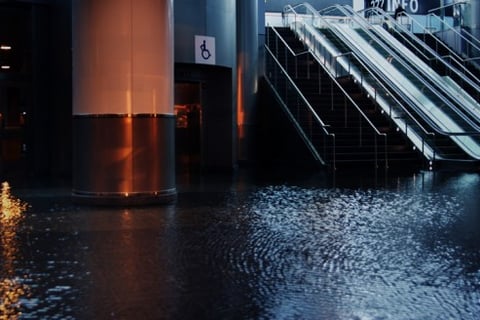 "With Storm Christoph bringing such heavy rainfall in such a short timeframe, it was no surprise that there were so many instances of flooding. What was not widely reported, however, was the sheer scale of the surface water flooding, with many cars becoming stranded, drains backing up, and properties being affected across the UK."
Those were the words of Previsico chief operating officer Dr Avi Baruch when the live flood forecasting insurtech drew attention to the "significant and increasing" surface water flood risk. In fact, according to Previsico, 70% of the Storm Christoph flooding was due to surface water and ordinary watercourses.
The insurtech – which in partnership with IBM uses geospatial technology and weather predictions – said surface water flooding affects three million in the UK. River and sea flood risk, on the other hand, impacts a smaller number, at 2.4 million.
"During the storm, Previsico's insurance partners and their corporate customers had access to our world-leading visualisation platform, where they could, uniquely, view the surface water forecasts before the event unfolded, as did the UK Cabinet Office and the Emergency Services," noted Dr Baruch, referring to Storm Christoph.
Led by chief executive Jonathan Jackson, Previsico was launched in 2019 following two decades of academic research across 50 cities worldwide.