Westminster city council urges government to make Flood Re scheme fairer | Insurance Business UK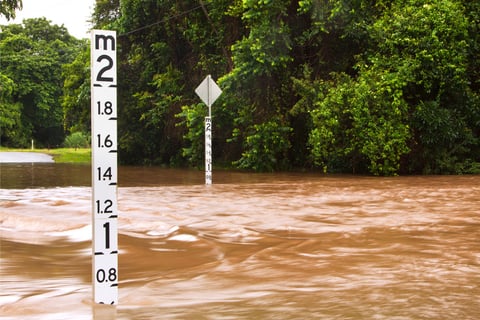 The city council of Westminster is calling for the government to amend its Flood Re scheme, to make it fairer for residents who are both affected and at risk of flooding.
On July 12 and 13, 2021, parts of Westminster saw once-in-a-generation flash floods, when a month's worth of rain fell in one day. The communities of Maida Vale and Little Venice were mostly affected, with certain households submerged in up to three feet of water. The London Fire Brigade had declared a "major incident" after homes and shops in the affected areas were destroyed.
But according to Westminster's city council, the government's response to flooding has been inadequate. The council also criticised the current Flood Re scheme, saying that it would be useless for people living in big cities. The scheme only offers coverage to properties in blocks of less than four flats and is unavailable for landlords that are letting out to tenants.
Flood Re is a reinsurance company which provides coverage for insurers against flood-related losses. Every insurer that offers home insurance in the UK must pay into the Flood Re scheme. While the decision to make use of the Flood Re scheme lies with insurers, homeowners' policies may not be considered eligible for reinsurance depending on their properties.
According to an official statement from the council, it believes that the current scheme as it is "disadvantages renters and those living in shared buildings who are often least able to pay for repairs," adding that in Westminster, 65% of residents are renters.
"It's infuriating," said Maida Vale resident Ollie Bishop, who is ineligible for the Flood Re scheme despite his 12-flat building getting flooded in July 2021. "It feels like we've fallen through the cracks – no insurance company will touch us and they won't even tell us why, they just say it's our postcode."
"There are so many loopholes in the Flood Re scheme," said Laura Brown, another Maida Vale resident, whose home was flooded in knee-deep water in less than 45 minutes. "My husband works in the legal field and even he doesn't understand it. It's unfair as it's not as if the floods were our fault, we didn't leave our taps on or do anything to cause them. The government need to look into these loopholes for the 100s of people in London who are not able to move back into their houses."
"The damage caused by the floods in July last year was heart-breaking. It destroyed many of our residents' homes, ruined their life-long possessions and took a personal toll on so many people who were impacted," commented Cllr Geoff Barraclough, cabinet member for Planning and Economic Development and Maida Vale ward councillor.
"We need to do more to help residents in Westminster insure themselves against the risk of future flooding. The Government should urgently review Flood Re's needlessly restrictive eligibility criteria so that the scheme can protect all of our residents."