What's the key to dealing with flood risk? | Insurance Business UK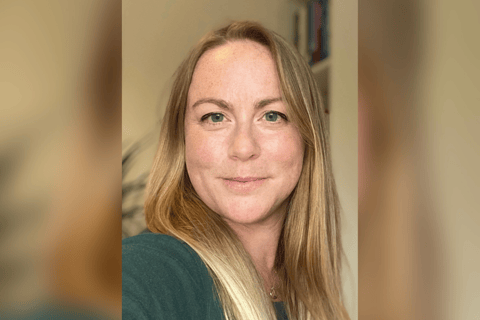 As recommendations make way for regulations when it comes to climate change impact analysis across the insurance space, the message from JBA Risk Management is clear – companies need to start mapping out the long-term impact of the risk and they need to do it now. Nikki Pilgrim (pictured), technical director at JBA, noted that the flood science specialist's work with insurers, brokers, regulators, governments, NGOs and financial institutions, offers it expansive insight into the pressing concerns of the many flood risk stakeholders.
Read more: JBA Risk Management issues warning
"We're a relatively niche player in a market where the mainstream model vendors have dominated for so long," she said, "so we've been able to continually invest in our technology and our methodological advances, to help us push boundaries and create best-in-class models for flood models and data… And this forward-thinking, proactive approach has put us into the privileged position of being able to help clients meet not only the CBES (Climate Biennial Exploratory Scenario) but also to assess their longer-term climate change needs and risks."
Pilgrim appreciates being able to generate bespoke flood models with fewer pre-baked assumptions and lots of flexibility to clients through her role at JBA, but more generally enjoys working in the flood science space for the opportunity it offers to do tangible social good. Floods have a devasting impact on the lives that they touch, she said, so being part of a sector dedicated to offsetting that is very rewarding.
Examining where insurers stand regarding planning long-term roadmaps around climate change, Judtih Ellison, modelling manager at JBA, highlighted that the issue is increasingly being raised at board and stakeholder levels. Market research also reveals growth in consumer interest in buying insurance products that are green in the future.
Read more: Rising claims professionals move to help flood victims
"So, it's not just about meeting those regulatory requirements," she said, "it's also about building this [understanding] into their daily practices and about planning for the future. I would say that we are all still at the early stages when it comes to climate science, it's not a perfect science and everybody is still learning. But things are developing rapidly and when new science becomes available, we'll adopt that too. We're at the start of this journey and things will become better over time."
Going back to 2018 when JBA released its first climate change flood risk model, Pilgrim noted that the team were asked by many whether it was really necessary - but she has seen the conversation slowly changing over time. Now companies are getting on board with the reality that they need to be able to assess future risk, not just for the next year, but for portfolio planning and product development in a bid to future proof their operations. Brokers are also getting involved too, she said - the team works with brokers, helping their client to assess their long term risks.
Read next: Willis Towers Watson on the 'carrot and stick' nature of climate risk solutions
Between internal pressure, public pressure, regulatory pressure and government pressures, insurers have a lot to be thinking about when it comes to climate change, and Pilgrim noted that those without the luxury of in-house climate change experts shouldn't be afraid to reach out and ask for advice. Meanwhile, Ellison believes the key message that insurance businesses of every variety need to understand is that the best time to start working to offset future climate change complications is now.
"If you don't start now the cost implication of that, in the future, is going to be greater, because as the insurance industry you want to work to protect your customers' assets," she said. "But if you don't understand the risk of flood to those assets in the future then more families will be affected by these events. So, it's about starting now and it's about protecting your clients."