Ecclesiastical enhances global property claims capabilities with CoreLogic | Insurance Business UK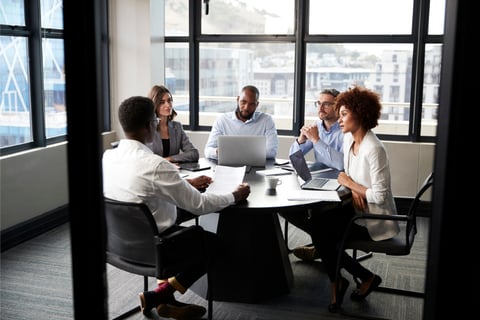 Ecclesiastical Insurance Group has reached an agreement with analytics solutions provider CoreLogic to use the latter's digital claims platform to enhance property claims operations.
CoreLogic's Claims Connect platform enables standardisation of claims processing on one cloud-based platform. This makes claims much quicker to settle, improves triage and distribution, encourages supply chain collaboration, and improves the accuracy and transparency of the claims management process, among other things.
A release from CoreLogic explained that Ecclesiastical will be utilising the modules Claims Connect, Desk Adjuster, and Video Connect. The insurer will also tap into CoreLogic's UK-managed Schedule of Rates for damage estimating.
"In our discussions with the team at Ecclesiastical Insurance Group, it was very clear that they attach significant importance to simplifying insurance for their customers through a fast, streamlined and easy-to-use claims experience," said CoreLogic senior leader international markets Michael Porter.
"When it comes to selecting suppliers, we take a very rigorous approach and then establish strong relationships with them to help us deliver the best possible service to our customers," commented Ecclesiastical Insurance Group claims director Jeremy Trott.
"The CoreLogic team showed they understood our claims philosophy and Ecclesiastical's wider company ethics – something which we place enormous value on," Trott added. "I'm looking forward to building a strong relationship with them and using their digital claims technology to help us to continue to fulfil our customer promises and enhance their claims experience."
Read more: Ecclesiastical Insurance gets a facelift
In March, Ecclesiastical gave itself a new brand identity with a striking logo change that still retains the company's trademark orange colour. According to Ecclesiastical UK general insurance managing director Richard Coleman, the company wanted to preserve its 130-year heritage as a British insurer, while updating itself for a "fresh and modern look." The brand update was also part of a series of investments Ecclesiastical has made towards driving growth.