Ecclesiastical Insurance pilots new tech to monitor heritage sites | Insurance Business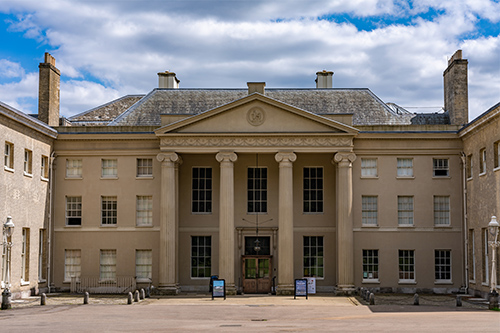 Specialist insurer Ecclesiastical has partnered with English Heritage and tech firm Shepherd to pilot new technology to monitor and manage building services at an 18th century heritage site.
The three firms are piloting sensors to monitor Kenwood House, the former home of William Murray, 1st Earl of Mansfield, located on the edge of Hampstead Heath in London. The sensors – which are battery-operated and do not require Wi-Fi –- are capable of discreetly monitor environmental changes within the building and alerting the estate team to potential breakdowns, electrical fires, and water leaks
Read more: Ecclesiastical welcomes tougher penalties for heritage buildings vandals
Ecclesiastical said that the pilot is part of its loss prevention innovation programme and will help Kenwood reduce its costs as well as safeguarding its irreplaceable art collection, including works by Rembrandt, Vermeer, Gainsborough, Reynolds, and Turner. The insurer also expects a 25% reduction in the estate's operational costs.
"As the UK's leading insurer of Grade I listed buildings, we're passionate about protecting Britain's heritage," said Faith Kitchen, heritage director at Ecclesiastical Insurance. "As part of our innovation programme we're delighted to be partnering with English Heritage and Shepherd to pilot this cutting-edge technology. We know that rising energy costs and incidents such as escape of water can be distressing for customers, which is why we're piloting innovative solutions to detect issues as early as possible."
"This is an exciting pilot project for English Heritage," said Nicola Duncan-Finn, senior estates manager at English Heritage. "This partnership with Ecclesiastical will enable us to minimise risks to the building and its irreplaceable collections by cost-effective evidence-based preventive maintenance. We'll be able to identify issues in real-time and take preventative steps before maintenance issues become too large and costly. The cost savings will also enable the charity to invest a greater percentage of its annual maintenance budgets on the delivery of exemplary conservation work across the estate."