Legal & General: Brokers still key amid our tech push | Insurance Business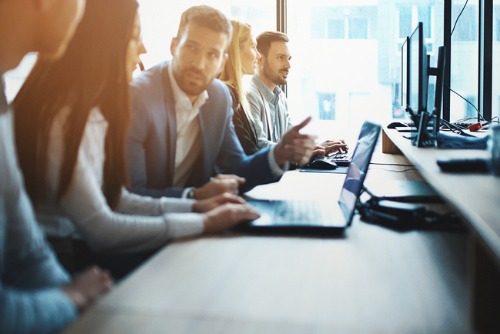 Amid a push to utilise technology and improve customer experience, insurer Legal & General (L&G) says brokers remain key to its strategy – and crucially, still have a role to play in personal lines.
The insurer has been on "something of a journey" since the start of 2017 when it began a renewed focus on its general insurance arm with CEO Cheryl Agius at the helm, spurred on by a push towards digital.
"We went from an insurance business trying to do something digital, to a digital business that is good at insurance. That for me was a turning point in the focus of our general insurance business," Simon Hird, head of broker & intermediary, told Insurance Business.
L&G launched its SmartQuote proposition last year, which enables customers to receive a quote in around 90 seconds by answering five questions, and has since announced partnerships with The Co-operative Bank for a home insurance offering, and Sedgwick and Geobear for claims solutions.
But while technology is sometimes considered a threat to the traditional high-street broker, Hird says that needn't be the case. In fact, brokers "absolutely" have a role to play in the future of personal lines, according to the executive – they just need to adapt to the new landscape.
"They might have to diversify how they acquire their customers, through different channels, and they're probably going to have to look at the different cross-sell opportunities more so than ever," Hird said.
In fact, technology can provide an efficient way for brokers to transact more policies with less time spent, and even branch out into lines outside of their usual domain. L&G's SmartQuote facility is enabling some brokers to add-on some extra personal lines business, according to Hird.
"Some traditional brokers, who always used to do home insurance on a full cycle, are very interested in [SmartQuote] – particularly where they are commercially biased. They can utilise it and make a recommendation very quickly to place a policy, and then leave the customer in the hands of L&G," he said.
"You could have a broker who doesn't specialise in home at all, who could have a large motor or life book for example, but has captured renewal dates or has a large customer base that they can sell to… I do see that that's a great opportunity for them."
Some brokers are also starting to engage in SmartQuote by looking at it as an alternative to a traditional software house, Hird went on to say. L&G is also looking to put its insurer-hosted pricing into the traditional regional software houses.
Hird added that the insurer has made growing its regional broker business a "strategic aim" and said it is looking into adding resource to its broker team.