Lloyds Banking Group collaborates further with Allianz Partners UK | Insurance Business UK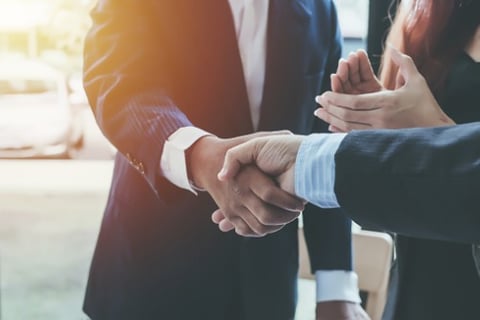 The home insurance proposition of Lloyds Banking Group is getting a refurbishment with the help of assistance and insurance solutions provider Allianz Partners UK.
Through the collaboration, home insurance customers of Lloyds Bank, Halifax, and Bank of Scotland will be afforded an added-value benefit in the form of round-the-clock home emergency services (HES) from Allianz Partners' nationwide network of experts and engineers. The widened offering includes coverage for primary heating systems, plumbing & drainage, electricity supply, roofing, security & glazing, pests, gutters & downpipes, and uninhabitable accommodation.
"Delivering outstanding customer service underpins our vision of being the best bank for customers," said Lloyds Banking Group partnerships head Stuart Curtis. "This contract with Allianz Partners will give customers 24/7 access to the Allianz Partners network of trained professionals, meaning that our customers can be confident in the knowledge that they will receive the help they need when they need it should an issue occur in their home."
Read more: Allianz-Eurotunnel partnership widens
Commenting, Allianz Partners UK corporate account development manager Michael Atkins had this to say: "We are delighted to extend our existing relationship with Lloyds Banking Group to offer our bespoke home emergency service cover to Lloyds Bank, Halifax, and Bank of Scotland home insurance customers. This contract reflects our growing status as a quality HES provider developed over 10 years, and latterly working with one of the UK's largest utility companies.
"This contract also increases the Allianz Partners UK share in the HES market and fits with our strategic plan to expand our services within the banking sector. Allianz Partners UK already has a wealth of experience in the automotive assistance and travel markets, and this expansion of our HES portfolio complements our ever-expanding client base."