Start-up Homelyfe launches home insurance cover with just four questions | Insurance Business UK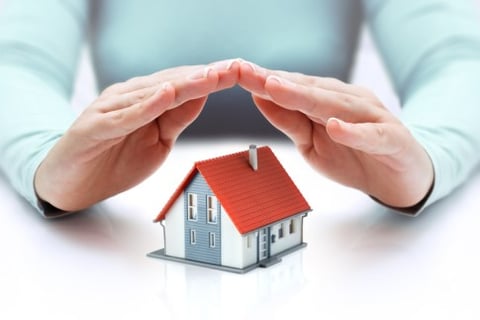 A UK start-up insurance company has launched a home and contents offering which it says allows consumers to find and buy cover in minutes – crucially, by asking four questions rather than the typical dozens.
Homelyfe, founded by entrepreneurs Peter Goodman and Andrew Craven, is based on a self-built technology platform which allows customers to manage all of their insurance requirements within one app.
Search and compare product listings for Home and Contents Insurance from specialty market providers here
The pair, who have previously established a number of ventures, including the world's largest Facebook management platform, which was eventually sold to Salesforce, launched the company last year and raised
£2.4 million in seed-funding.
Having started by offering home buyers insurance, Homelyfe has now moved into home and contents – an area which it says offers a poor customer experience in the main.
"With far too many other insurance providers and comparison websites, the number of questions required to take out home insurance is completely unnecessary but remains the industry norm. In the data-rich world we live in today, we should not have to rely on the consumer knowing these answers," said CEO and co-founder Goodman.
Research conducted by the firm found that 95.6% of respondents could not accurately answer one or more of the typical questions asked when taking out home insurance without having to leave the buying process. As well as being a chore for users, that could mean insurers losing out on business, according to the CEO.
"If you have to stop a buying process, there's a chance you won't go back to it," Goodman said.
Homelyfe's proprietary solution, from the ratings engine to the user interface, was built "from the ground up," as there was little else suitable on the market.
"When we first started to develop the project from an engineering perspective, there wasn't really a back-end system that could deliver what we wanted to achieve, which was throwing out the old question set and using data to augment the individual data points… There was nothing that was future-thinking enough to allow us to do it," explained Goodman.
Having been able to start from scratch, the business is able to avoid one of the major challenges facing incumbents: legacy systems.
"It's not easy for a company with millions of customers to suddenly change a question set. We have been given the opportunity to build something from the ground up," said the CEO.
Looking ahead, the business is working collaboratively with a number of insurers and has plans for more product launches – which it says, despite the name, won't just be limited to home-related products.
Related stories:
Brokers beware: Another app-based insurance hits the market
Lemonade is coming to your market, says insurtech CEO