Topdanmark partners with LeakBot | Insurance Business UK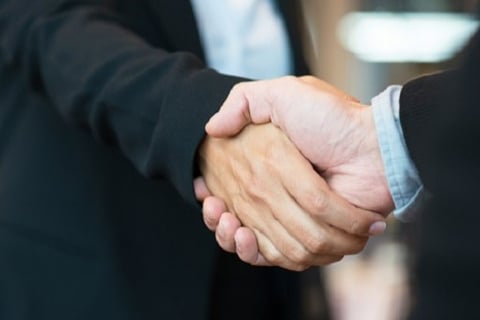 Smart water leak alarm LeakBot, from UK-based HomeServe Labs, is about to conquer the Danish market.
LeakBot announced that its technology will be introduced to customers of Topdanmark, the second largest insurance company in Denmark, following British tie-ups with the likes of Aviva, Covéa Insurance, Legal & General, Neos, and RSA.
"At Topdanmark we pride ourselves on offering the best service for today's modern customer," commented business development director Thomas Enna. "Leaks are a huge problem in homes across the country. LeakBot will help our customers not only catch leaks early before they become serious issues, but also give them peace of mind that everything is OK when they are away.
"We're delighted to be the first and only insurer this year to offer LeakBot to our customers here in Denmark and have no doubt that they will find it an invaluable new offering from Topdanmark."
Features of the end-to-end claims mitigation system include a 'find and fix' plumbing proposition wherein a plumbing service subsidised by Topdanmark can be booked through iHomes Nordic in the event of a leak detected by LeakBot.
"We're thrilled to be working with Topdanmark as the first insurer to roll out LeakBot outside of the UK," said HomeServe Labs chief executive Craig Foster. "Topdanmark is a leader in providing customers with innovative solutions that best suit their needs in today's changing world.
"Adding LeakBot to their offering is a prime example of this, and we're confident it will help more customers detect leaks before they become big problems, while also helping prevent waste of water and high insurance claims."