Zurich's AI-powered solution helps cut down property claims resolution times | Insurance Business UK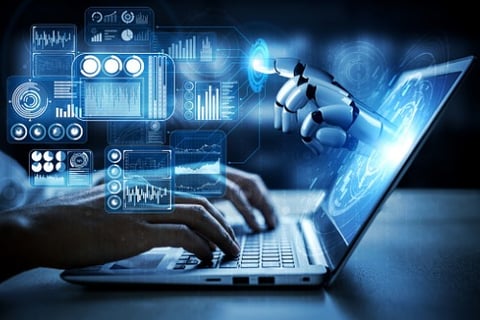 Thanks to a new industry solution it has implemented in partnership with an AI developer, Zurich Insurance has managed to reduce property claims settlement times to under 24 hours.
Zurich ran a pilot for the "Automated Policy Checking" technology from December 2020 to February 2021, in collaboration with Sprout.ai. The technology leverages Natural Language Processing (NLP) and Knowledge Graphs to replicate a claims handler with 100 years of experience, a release said, able to read 10,000 words per microsecond.
The AI engine – managed and driven by Zurich's handlers – surfaces and adds layers of context (which includes a comparison against the Ombudsman database) in an easy-to-understand format to help in decision making.
According to Zurich, the technology allows claims to be automatically triaged and processed within a matter of hours, with above 98% accuracy on policy checking.
The AI solution was developed by training the system on data and documents from over 20,000 previous claims. It also automatically updates its assessment each time a new document is added, or a data field is changed.
"At Zurich we have been working hard to deliver claims enhancements and innovations that positively impact on our customers' experience. Our research shows that our customers want speed, clarity and transparency when it comes to making decisions on their claims," said Zurich head of customer, UK claims, Amy Brettell.
"As customers turn more frequently to technology in their day to day lives, the insurance industry needs to keep up with these expectations. Increasingly, technology and automated solutions help us deliver these outcomes," Brettell prefaced, adding that the partnership with Sprout.ai strengthened the customer proposition by cutting settlement decisions.
"Sprout.ai's company vision is to revolutionise customer service within the claims space and this has been truly demonstrated during our pilot with Zurich," commented Sprout.ai CEO Niels Thone. "We are able to reduce claim settlement times from multiple days to just a few hours while providing superhuman accuracy on claim recommendations to make sure Zurich customers receive the right outcome every time."