Chartered Insurance Institute publishes riot claims guide | Insurance Business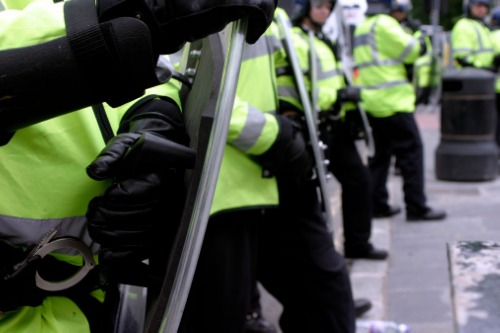 Nearly eight years on from the August 2011 England riots, a comprehensive guide on riot claims handling has been published by the Chartered Insurance Institute's (CII) New Generation Claims Group.
The 100-page document is aimed at making the application of the Riot Compensation Act 2016 – which brought the rules up to date after the original legislation's enactment in 1886 – as clear as possible.
Created in conjunction with the Home Office, the Riot Claims Handling Best Practice Guide can be accessed via the websites of the ministerial department and the CII.
Welcoming the guide's publication, Neil Kinghan said: "We hope that there will be no repeat of the 2011 riots and that the new rules will not be needed. But, if they are, those responsible will need practical guidance on how to make them work more effectively and more quickly."
Patrick Hayward of the New Generation Claims Group noted that the guide will help to address some of the key challenges in applying rules and ensure that decisions made by claims handlers deliver fair outcomes for riot victims.
The Association of British Insurers (ABI), Chartered Institute of Loss Adjusters (CILA), and the police had significant input in the document.
"Riots in the UK are rare thankfully, but when they do occur their impact on communities can be devastating, meaning it is all the more important that the compensation process works well," stated the ABI's Mark Shepherd, assistant director, head of property, commercial and specialist lines.
"I would urge all those involved in this process to take note of the Best Practice Guide and draw on the principles that it outlines for handling incidents of riot damage in the future."
According to the CII, the 2011 riots resulted in approximately £200 million in claims paid out by insurers.